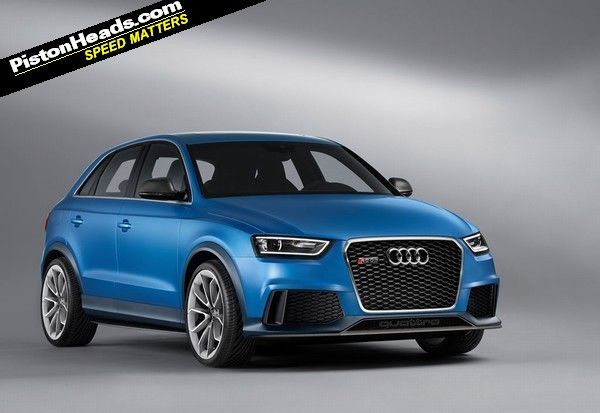 Audi is planning to release four new RS models in the new year. And while we already know about the first two – the RS5 Cabriolet and RS6 Avant have both already broken cover – the others have yet to be revealed.
Nothing's been confirmed as yet but, as has been reported by our colleagues over atAutocar, the two new models are likely to be RS versions of the A7 saloon and Q3 soft-roader.
New RS6's V8 will power the RS7 too
The RS7 is widely predicted to be coming first, with a debut as early as next month's Detroit show mooted. It'll offer the same 552hp 4.0-litre twin-turbo V8 as the RS6, matched to the obligatory quattro drivetrain. Its arrival suggests that there'll be no RS6 saloon, as such a model would largely be going after the same customers.
The RS Q3, the last of the new batch of RSs, will be the first Audi SUV to the badge. A clear indication of the way this model will look was given by the RS Q3 Concept (above) that was exhibited at this year's Beijing show. Whether it'll still retain the concept's TT-sourced 2.5-litre turbo, with its 360hp power output, remains to be seen – but that looks like the most likely outcome at the moment. The RS Q3 won't pave the way for larger SUV-based RSs, though, if Audi's statement onthe matter two years ago is still to be believed. Phew.