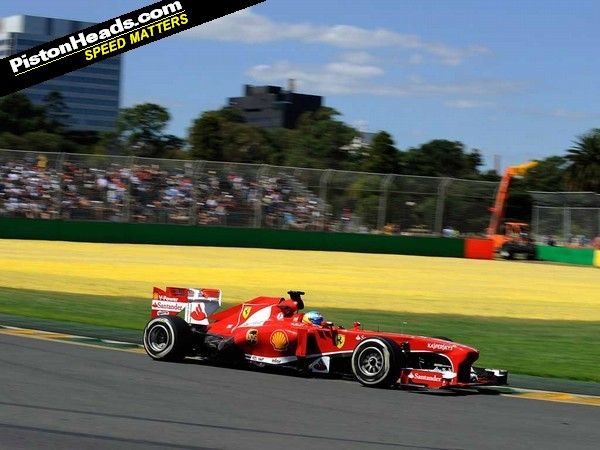 Keen F1 buffs will already be getting excited about the start of the Formula 1 season this year – but those unable (or too tight) to pay for Sky's coverage will have to keep their powder dry for the time being. The first race weekend in Australia might be mere hours away, but free-to-air coverage won't get going until the Chinese Grand Prix on April 15.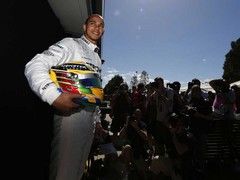 Smiles for now but how long will they last?
That means BBC viewers will miss out on live coverage of the first two races – and this year they'll also lose out on coverage of the Monaco race, too. That's because the BBC agreed to cover the stillborn July 19 Grand Prix instead; with that race no longer taking place, only nine races will be broadcast live on the BBC. At least free-to-air viewers will still get Silverstone and the season finale at Brazil. Phew.
Still, it's shaping up to be an interesting season. All eyes will be on Lewis Hamilton to see whether his move to Mercedes looks to be paying off. Don't expect a championship-challenging performance this year – he isn't – but Lewis will be hoping to build the team with an eye on a successful campaign in 2014. Along the way, though, he'll still be hoping to collect as many trophies as he can to display in the Lewis Hamilton museum he'd like to open. Quite.
Of course, favourite for the championship this year will be Seb Vettel. The German's won the last three on the trot, and there's no sign of him slowing down; that said, reports coming back from free practise in Australia say that the man who looks set to be his main rival, Fernando Alonso, is looking confident and comfortable. Will this be the year that Ferrari wrests title honours back from Red Bull?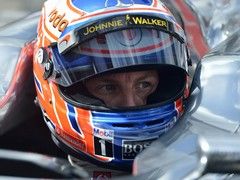 Button now No.1 at McLaren
Naturally, McLaren will be in the mix too, doing its best to make sure Vettel and Alonso don't have it all their own way. Jenson Button, now the clear number one at Woking, has spent the winter developing the car and the team around him, meaning he'll have a better shot at the top spot through the year. But with Lotus aiming to place third in the constructor's championship this year, the top three teams will have to watch their backs. Kimi Raikkonen, one of the heroes of modern F1, still looks just as fast as ever, and providing he's left alone –
he knows what he's doing
, don'tchaknow – he might just be able to help his team achieve that aim.
And if you aren't one of those fans lucky enough to have access to Sky, why not check out our gallery of this year's cars on Sunday afternoon instead? Granted, it isn't quite as exciting as the coverage itself - but it's something enjoyably F1-related to look at. You can also compete as a PHer in the Castrol Grand Prix Predictor, a Fantasy Formula 1-esque game that could land you with real-life prize; we've set up a special league here.