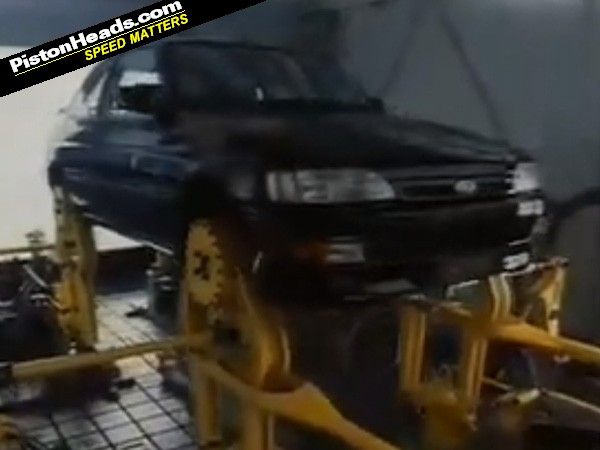 Continuing our series of looks back at car ads of old, we've found this classic. Unlike our previous
Chrysler Laser ad
, this one's probably far more likely to have some of you stroking your chins and smiling fondly with recognition, as it comes from our shores.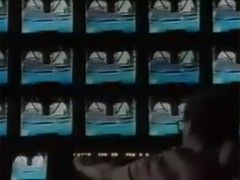 'I think we need more screens, Bob...'
It's
Ford's 1991 'Everything We Do' ad
, and it's surprisingly well-known among car ad geeks. Set to a rousing soundtrack – a cheesily-tweaked version of Brian May's excellent '
Driven By You
', to be precise – it features a selection of shots of Fords being variously bumped, jiggled, bonked, smashed, scribbled, yumped and – a touch oddly – watched on a huge multiplex of TV screens. The message is obvious: 'We spend oodles of time making sure our cars are built right, and we do it all for you.'
The only slight fly in that worthy ointment is that some of the cars shown in the ad were, to be frank, a bit pap. The crescendo of irony comes, for example, when the lyric 'we're working night and day to make a dream come true' happens to fall at the exact same time as an early, CVH-powered Mk5 Escort Cabriolet – widely acknowledged to be one of the worst cars Ford's ever made – wobbles across the screen.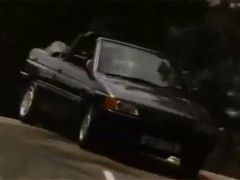 'A dream come true', apparently...
Still, there are some redeeming moments. Check out the slow-mo
Sapphire Cosworth
rally car flying across the camera at the start, for example. Or the moment the same Sapphire Cosworth rally car hurtles sideways at you toward the end. Or the brief flash of the Sapphire Cosworth rally car arriving at the finish of a faux rally stage. So, basically, all the bits that feature a Sapphire Cosworth rally car, then? Er... something like that, yes...
Nevertheless, if you want a minute and a half that'll brighten up your day with a satisfying glob of genuinely earnest nostalgia, you've found it. Enjoy!
Thanks to TVArk for posting the video!