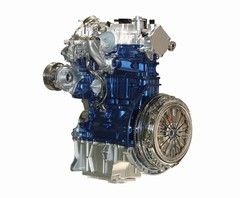 Ordinarily, we would not consider the launch of a new 125hp engine worth our time on PH. Nor would we consider that a 1.0-litre motor is worth troubling you about.
But when those two figures collide in the same engine, well then it's probably worth mentioning. So this, ladies and gents, is the new Ford 1.0-litre EcoBoost, a three-cylinder turbocharged engine that's coming soon to a Focus near you in early 2012.
Designed and developed in the UK at Dunton and Dagenham (and with a £110 million Cologne production line designed by the UK Manufacturing Engineering team), the new engine is designed to give the performance of a 1.6-litre petrol engine, but with significantly reduced emissions and fuel consumption (114g/km and 56.5mpg in the Focus).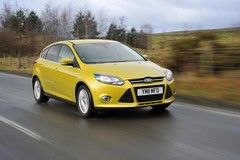 Which is all very impressive. There's also a 100ps version that'll find its way into the C-Max and B-Max MPVs.
What most intrigues (and pleases) us most, though is the implication that a big manufacturer like Ford is still interested in at least moderately powerful conventional petrol engines which keep more than half an eye on economy.