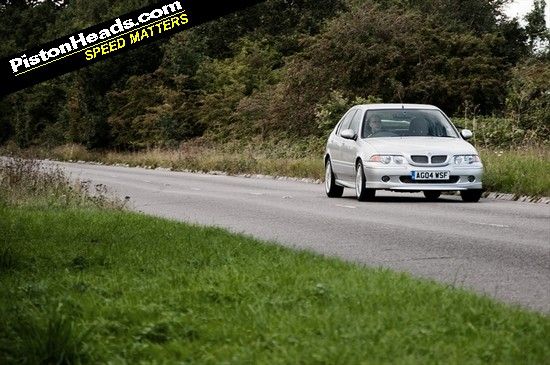 Steve bought his MG ZS 180 in February 2010. It had two previous owners, owners, a full service history, 16,000 miles on the clock, his preferred spoiler and the rarely specified full black leather. For £3k it was exactly what he was looking for.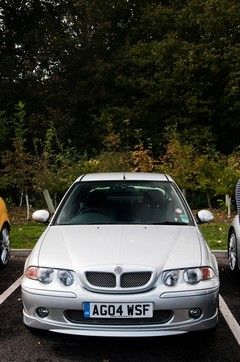 It's not been all that easy on his wallet, however: "I have spent quite a lot on the MG" he admits. "Cambelts where done with service and MOT, which cost £800. I have had an intermittent gear change problem, which resulted in using the 'Sheddist' clutch kit, which strengthens the hydraulics, a replaced clutch and many hours spent bleeding the bleedin' system. Nearly £800 again has gone into my gear change problem so far. And it's not fixed yet..."
But while his MG hasn't been mechanically perfect, Steve reckons it suits his needs for a 'hoonable' second car. And you can see what he likes about it. That 2.5-litre V6 doesn't weigh all that heavily on the nose, and makes a lovely noise whilst propelling you forward with reasonable gusto. It also handles as gamely today as the motoring press suggested it did. In fact, dynamically it feels much more sophisticated than its Laura-Ashley-in-Nike-trainers looks imply.
So although the interior doesn't feel anything other than hugely dated, and despite the fact that you might hear the odd muffled snicker from passers-by, Steve's ZS is quite an appealing hot hatch - and I completely understand why he has no intention of getting rid of it.