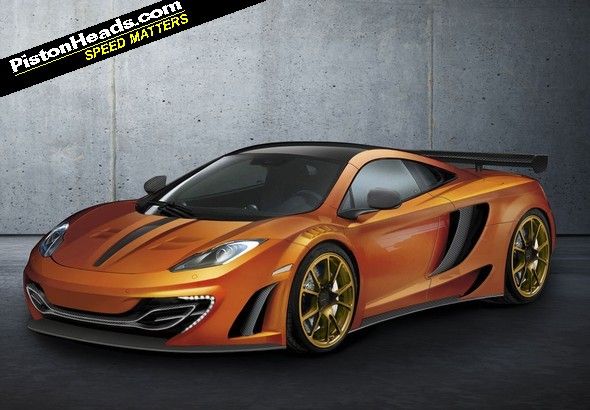 You can always really on German tuners Mansory to come up with, er, interesting evolutions of the cars to which it turns its attention. And the latest car to be subject to such manipulation is the McLaren MP4-12C.
Set to be unveiled at the Geneva motor show, the Mansory MP4-12C takes more or less everything that wasn't carbon fibre, and makes it carbon fibre (roof, the front or rear apron, the mirror housing, the wings).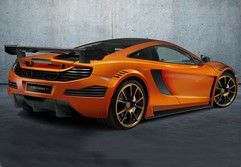 The car's bodywork is now also 60mm wider than before while a newly designed sill 'steadies the airflow between the two axles'. There's also more downforce than in the 'series' car. To think McLaren's army of F1 trained aero boffins and wind tunnel hadn't already thought of all that, eh.
As a result of all that modding Mansory claims its ministrations reduce the car's weight, and so improve acceleration, braking, fuel consumption and agility.
That said, those improvements in performance might just be something to do with the tweaked exhaust, air filter and engine management system bringing power up to 670hp, torque to 498lb ft and the top speed to 220mph.
Topping off the custom job are 20-inch wheels with 245/30ZR20 tyres at the front, and 21-inch items with 305/25ZR21.
It is of course a case of different strokes for different folks for these sorts of things, and we're sure there's a market for this sort of thing. But we're equally sure that a certain Mr R Dennis of Woking wouldn't approve...