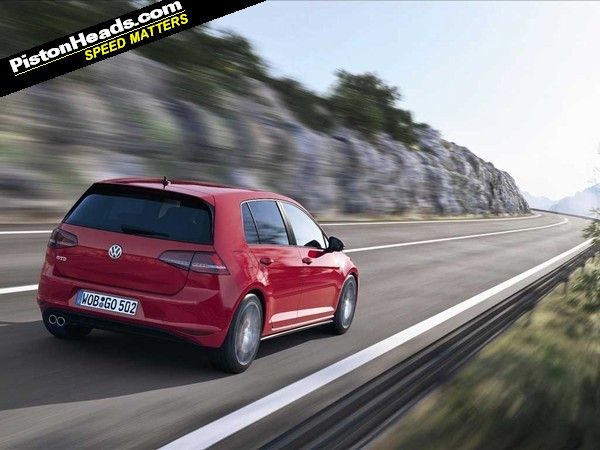 Now, we'll tread carefully here because the last time talked about diesel Volkswagens it seemed like the whole of PH was going to explode in a gigantic fit of
righteous indignation
.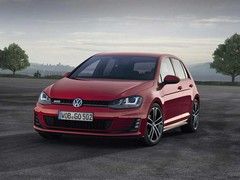 Sensible shoes, GTI-esque looks
Bear with us, though,
these things do exist
and, ahead of the new
Mk7 Golf GTI
, Volkswagen has announced that the first of the hot 'new' Golfs out of the blocks (that Mk6-based
Golf R cabrio doesn't count
) will be
the GTD
. Indeed, VW is claiming a decent headstart overall in the warm-to-hot diesel hatch, having "introduced European car drivers to an intoxicating blend of practicality, high performance and abstemiousness" 30 years ago now.
The new GTI promises much, a trick active locking differential included, but it seems the GTD is more a spec option than a true GTI-TDI. True, it gets a significant power boost to 184hp and 280lb ft over the current range-topping 2.0 TDI GT with its 150hp and 236lb ft. It's also usefully more potent than the Mk6 GTD, which had 170hp and 258lb ft. It's not slow either, 0-62 taking just 7.5 seconds (8.1 in the previous GTD) and topping out at 142mph. As you'd expect, the figures that'll really interest many are the CO2- and mpg-related ones, which come in at a very impressive 109g/km and 67.3 for a manual three-door as opposed to 139g/km and 53.3mpg on the Mk6.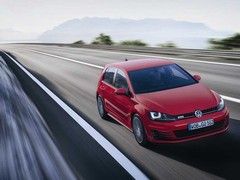 34hp hike over the 2.0 GT TDI is useful
This being from the posher >120hp end of the new Golf range, the GTD also gets the fancier multi-link rear suspension set-up and a smattering of GTIesque fixtures and fittings including the traditional plaid cloth upholstery, 18-inch Nogaro wheels, smoked rear lights and 'sports suspension' among other things.
VW has confirmed a European starting price of 29,350 euros, a 2,500-euro hike over the next most expensive diesel in the range. In the UK that equates to a GT 2.0 TDI, which starts at £22,810 for a three-door manual. Call it £25K by the time you're done then; a 218hp BMW 125d M Sport that'll do 0-62 in 6.5 seconds, by comparison, is yours from £27,500. Slower, then, but potentially more attractively priced, the GTD brings a useful turn of speed for sensible shoes Monday to Friday transport. Which you can, with luck, exorcise at the weekend with something noisy and more fun.