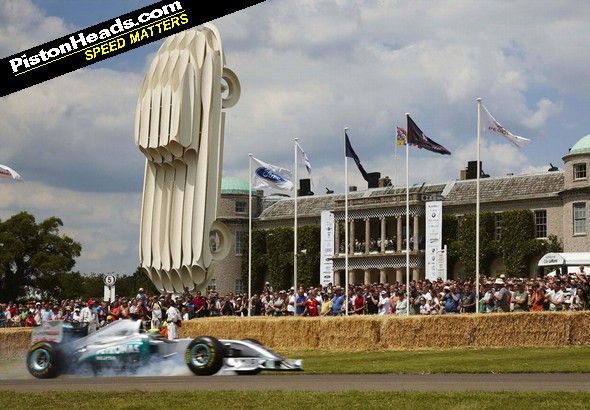 Well it's that time of year again, folks - the Goodwood Festival of Speed is here this weekend. So as the 150,000 or so of us who plan to make the pilgrimage down to Chichester cross our fingers for good weather, we thought it was worth giving you a quick rundown of the FOS for 2012.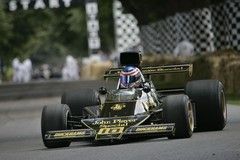 Lotus is this year's featured marque
As well as the usual mix of racing cars old and new, and no doubt some epic rally action on the woodland special stage, there will be plenty of new metal (and GRP, and carbon) to feast your eyes upon.
This year, this will include the debut of the working prototype of the Infiniti Emerg-E concept from the Geneva show, the UK debuts of the Alpine A110-50 and new BMW M6, and the world debut of the new Jaguar F-Type (well ,the prototype version, anyway...).
This year Lotus is also the featured marque, so expect of action on that front, as Colin Chapman's cars celebrate 60 years. Lotus will also celebrate 50 years of the iconic Elan, and will no doubt be looking to the future as well, despite its current troubles.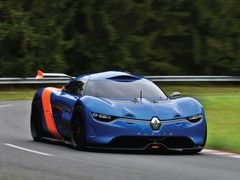 Alpine A110-50 will make its UK debut
Goodwood also has a particularly strong pull on the stars of the motorsport world, and this year's list of drivers (and riders) includes Sebastian Vettel, Jenson Button, Lewis Hamilton, Alain Prost, Nico Rosberg, Mark Webber, Kenny Roberts and James Toseland.
We aren't finished yet either, because doing their rallying thing will be: Juha Kankkunen, Bjorn Waldegard, Rauno Aaltonen, Jimmy McRae, Hannu Mikkola and Russell Brookes.
PH will be joining in the fun up Lord March's drive, too, so keep a look-out and cheer us on. you can see us at 17.40 on Saturday (Astra VXR), 09.25 on Sunday (E-Type), 12.30 on Sunday (Juke R) and 18.10 on Sunday (XKR-S) and you might spot a subtle PH smiley or two, if we've managed to sneak them on to any of the cars...