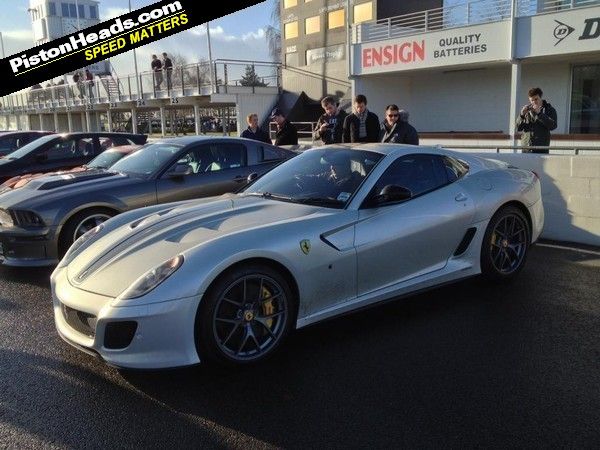 Every year we think the PistonHeads Sunday Service meets have reached their peak, but then we start a new year and they seem to become better attended and more eagerly anticipated than ever. A big thanks to all of you for making them such a success - thanks to your support and enthusiasm we welcomed nearly 5,000 cars to our various Sunday Service events this year.
Yesterday we convened at Goodwood Motor Circuit and enjoyed balmy (10 degrees) winter sunshine with over 800 PHers cars to see out the Sunday Service year. We stood on the gate, surrounded by an ever-increasing selection of food ranging from home made brownies to a stack of 60 Jaffa Cakes, and welcomed all manner of cars ranging from Lambos to Ladas and Ferraris to Frazer Nashes. Exactly what it's all about.
Lots of you tweeted photos to us using #PHSS and the same on Instagram and of course we had lots of pictures uploaded on the events forum too. A selction of our favourites are included below.There are many more photos to enjoy in the events thread too.
Of course we must not forget to thank the manufacturers and venue owners who kindly offer up their tarmac to PistonHeads year in, year out. Thanks to their generosity we are able to keep these meets free and regular and we collectively doff our hats to all involved. (Mr Garlick is far to modest, doff your hat his way too! - Ed.)
See you next year!