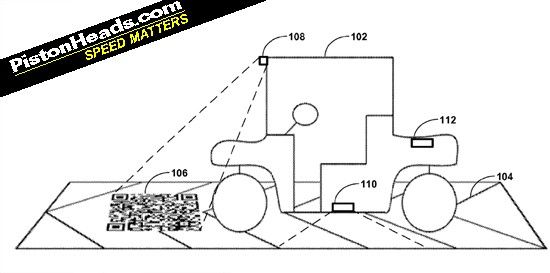 Google's push towards creating driverless cars
seems to have moved a step closer, as it's been awarded a US patent for a vehicle that's able to switch from a driver-operated mode to auto pilot, more or less at the push of a button.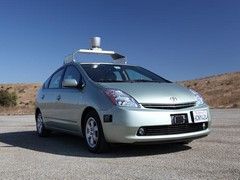 What
US patent number 8,078,349
actually describes is "An autonomous vehicle comprising: a first sensor configured to detect a landing strip responsive to the vehicle stopping; a second sensor configured to detect a reference indicator, responsive to the first sensor detecting the landing strip; an analysis module configured to identify reference data associated with the detected reference indicator, wherein the reference data comprises an internet address; a wireless unit configured to wirelessly retrieve an autonomous vehicle instruction based on at least the reference data; and, a control module configured to switch the vehicle into an autonomous operation mode, wherein the autonomous operation mode comprises the control module executing the autonomous vehicle instruction."
And breathe.
What this effectively means is that drivers will be able to direct their cars across a 'landing strip' (kind of like an on-road QR code) and, providing various systems get the go-ahead, Google would send the car's brain GPS directions telling it precisely how to get to its pre-defined destination. Darn clever, in short.
As long as we can still take over the controls when we want to, it sounds like an appealing way to alleviate the pain of some of life's duller journeys...