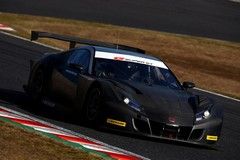 Honda's last attempt at an NSX became this...
The much anticipated and delayed (and often cancelled) Honda NSX looks like it could be on the road to reality once again, according to reports from the US. Only this time it will be a hybrid, and most likely based on a Honda Accord platform.
The last time Honda seriously attempted a replacement for its sporting range-topper, a global economic downturn and rising environmental concerns got in the way, and the front-engined V10 coupe only managed to see the light of day after being turned into the HSV-GT Super GT racer (pictured).
This time the NSX successor will be a four-wheel-drive V6 hybrid but, like the Honda CR-Z, will have the option of a manual transmission. Reports suggest that an output of around 400bhp is Honda's target for the car.
US blog Motor Trend (which first broke the story) says that a source in Japan has spotted a patent application for a "V6 powertrain developing upwards of 400 horsepower".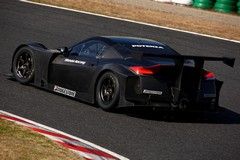 It's a good sign that Honda is keen to have a proper sporting flagship - and that it doesn't consider the CR-Z to be that car (thank goodness). "Honda does not see the CR-Z as a sports car," a company insider tells
. "It's a sporty coupe and a great first try in the hybrid-sports direction. To be called a sports car, a car needs to have the potential of an NSX or an S2000. That's what we need to aim for."
Although Honda would have to significantly modify the front-wheel drive Accord chassis were it to use it, this would still be a significantly cheaper option than developing a bespoke platform form scratch.
If it gets the thumbs-up from Honda's Big Cheeses, expect the 'new NSX' to hit showrooms as early as 2014.