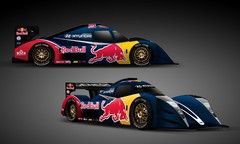 These are the first rendered images of the Hyundai PM580, the car that drifter Rhys Millen is busy preparing for an attempt at the outright Pikes Peak hill climb record.
Although Hyundai might not have much in the way of motorsport heritage, the Millen family certainly does - Rhys's father Rod Millen set the fastest outright time at Pikes Peak five times during the 1990s, and his 1994 time in a Toyota Celica of 10m 04.06s stood as a record until 2007.
Last year Rhys joined his father in the Pikes Peak hall of fame, setting a Time Attack production-based two-wheel-drive record of 12m 09.40s in his modified Hyundai Genesis Coupe (have a butcher's at the spectacular video of him doing it below).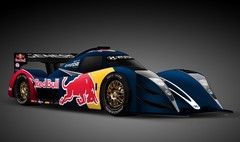 The Millens and Hyundai are hoping that their new challenger will beat Nobuhiro "Monster" Tajima's 2007 record and be the first car to complete the course in less than 10 minutes.
Despite looking like it has accidentally strayed from the Mulsanne straight, the PM580 should be a formidable weapon with which to tackle the 'race to the clouds'. It uses a steel tube frame chassis clothed in a carbon fibre body with active aerodynamics to minimise drag on the straights and maximise it in the corners, and employs a trick four-wheel-drive system with an active differential that can channel up to 100 per cent of the torque to the front wheels.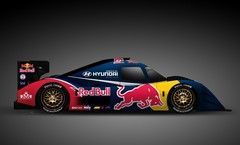 Providing the power is a 750hp version Hyundai's Lambda V6, turbocharged and enlarged from 3.8 to 4.1 litres. Helping to stop everything are carbon fibre Brembo brake discs and pads.
Technical specifications:
Chromoly frame and roll cage
Two Quaife differentials
Weismann semi-automatic AWD transmission
Tilton Racing clutch
3.8-liter Lambda V6 engine stroked to 4.1-liters
HKS T04Z turbocharger
Bar and plate intercooler
Custom RMR stainless exhaust manifolds
Carbon fiber Brembo brakes and pads
17-inch HRE wheels
275/40 Toyo rear tires
RMR customer carbon fiber body with front and rear diffusers
Active wing by Aeromotions