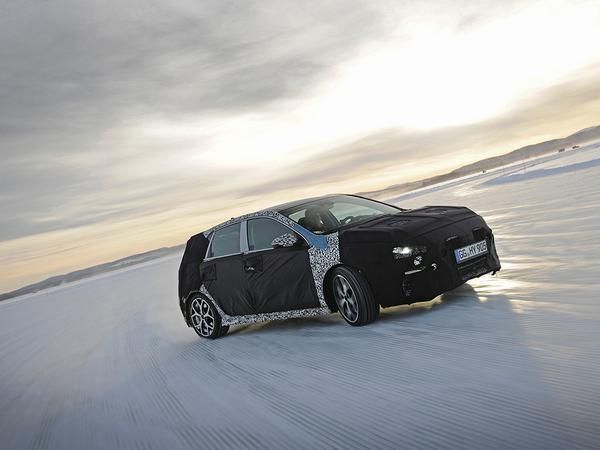 Yes, we're at the point now where manufacturers release 'official' spy pictures and vids of disguised cars testing out in the Arctic wilderness. Anyone who enjoyed the tales of Hans Lehmann and his fellow spy photographers enduring the heat of Death Valley and freezing forests of Finland to stalk their prey may feel something has been lost but such is the march of progress.
Anyway, to business. Hyundai's 'N' performance brand - so named because it looks like a chicane, at least according to the vid - seems to be taking its sweet time delivering on showroom product. But with this release it seems a Golf GTI-chasing i30 drawing on WRC credibility is slightly closer to being real. Interesting times for the Koreans too, what with Kia going after BMW's performance saloon domination with its rear-driven Stinger.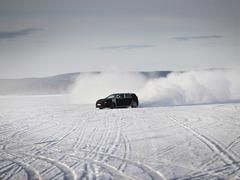 What can we tell about the i30 N from this release and video? Not a whole lot, though if that is the real exhaust note it has a pleasingly parpy noise about it. Neuville says it offers the normal driver the sense of being in a race car, demonstrates it has both a manual gearbox and a proper handbrake and alludes to the engineers "doing a good job on the gearbox and differential", the latter
previously confirmed
as some manner of electronically controlled set-up. If this is something as sophisticated as VW's VAQ system from the Golf GTI, SEAT Leon Cupra and others then that'll be impressive tech for the brand's first hot hatch. As per that previous story the N's development - and that of the Kia Stinger - is being headed by Albert Biermann, formerly of BMW M.
If, as it would seem, Toyota is also seizing on WRC participation to develop a new breed of hot hatches inspired by rally success this can only be a good thing. As ever the proof will come in the driving but the raw ingredients from both brands are sufficiently promising for us to be optimistic about the eventual road car product, as and when it comes.
Watch the video here