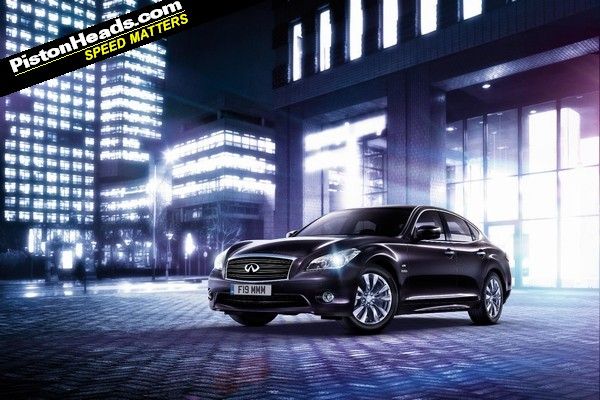 Infiniti might not be a brand that registers on PHers' radars much, but it's been in the news quite a bit in the last few days, for good and bad reasons.
First, there was the news that the company will re-name its entire range. Starting in 2014, all Infiniti models will go by a new naming structure that apparently aims to simplify things. Instead of including the engine size as a part of the model name, Infinitis will now go by a standard name which will be used across all derivations of that model. So instead of M-Series models being called M37, M30d and M35h, they'll now simply go under one name: Q70, with the 'Q' signifying (for some reason) a saloon model. SUVs will gain the prefix QX instead of Q, while smaller models will be known by smaller numbers. Clear? As mud...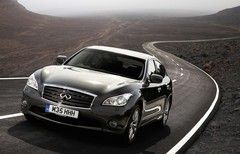 New model based on this. Whatever it's called.
This new strategy has been met with some resistance over in the US, and to try and calm things down, Infiniti president Johan de Nysschen has released a memo explaining the reasoning. Put simply, he says they've run out of numbers – but he also goes on to confirm that the company is developing a hot version of the M-Ser... er... Q70.  Details are sparse, but we understand the new car will be powered by a 'charged induction' 3.0-litre V6 capable of 550hp. It'll mean business, then, this new model – and it'll have to, as it'll be going toe-to-toe with more established rivals like the BMW M5 and Jaguar's upcoming XFR-S. Infiniti can't tell us whether the hot Q70 will make it to the UK yet, but if it does, it could bring some kudos to the much-maligned 'Vettel Edition' brand that's hitherto been seen only on the FX50 (or QX70, as it'll now be known... don't ask). It'd also show that Infiniti's a little more switched-on to its motorsport tie-ups than some other manufacturers (we're looking at you, Citroen – nine WRC championships and only a tarted-up old-shape C4 to show for it? Go on, give us a mad, rally-inspired DS3. You know you want to...)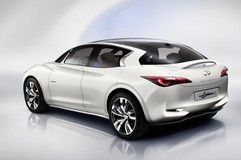 Etherea previews new Brit-built compact
Not content with stealing the hyper-saloon headlines, Infiniti has also announced that it'll build its new compact model here in the UK, which, with our sensible news hat on, is good news for the economy. The new model will be based on the current Mercedes A-Class floorpan, which is not such good news for driving enthusiasts, but it will be available with a two-litre turbo, so there is at least some potential for quirky premium Japanese hot hatchery. Here's hoping.