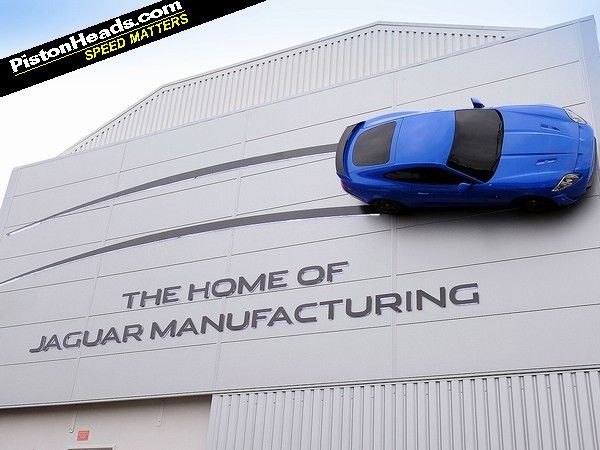 Jaguar is driving itself up the wall at Castle Bromwich, following the unveiling of a distinctive new 'signature wall'.
The new installation is quite simply described: it's an XKR-S mounted vertically on the side of the factory wall, sitting above branding which states: 'The home of Jaguar manufacturing'.
With two powerslide tyre tracks flowing from the rear wheels, all that's missing is a model of Mike Cross behind the wheel, plus a dab of oppo applied.
It's all decked out in the latest Jaguar branding, colours and font, coming as part of a site-wide upgrade for Jaguar's sole UK production facility. Pretty soon, all traces of the dated cream-tinted Ford-era branding will disappear.
"This is a new signature wall feature for Castle Bromwich," said Jaguar in a statement, "and is part of the programme of activities to update the look and feel of Castle Bromwich to reflect the updated Jaguar brand."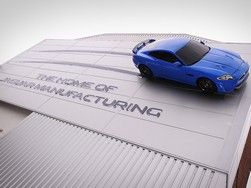 The car wall is the most eye-catching aspect of it all and, added Jaguar, "it's a work in progress but will become a permanent wall feature of the factory, showcasing one of our latest models. We may replace models and cars on the wall as we bring in new products." 
The new car wall comes as Jaguar recruits 1100 new workers for the booming Castle Bromwich site which, just a few years ago, risked closure as part of a Jaguar Land Rover decision to axe a UK production site. Since reversing this decision, JLR has hired more than 8000 extra staff.
How long before we see an F-Type adorning the side of Castle Bromwich, though?