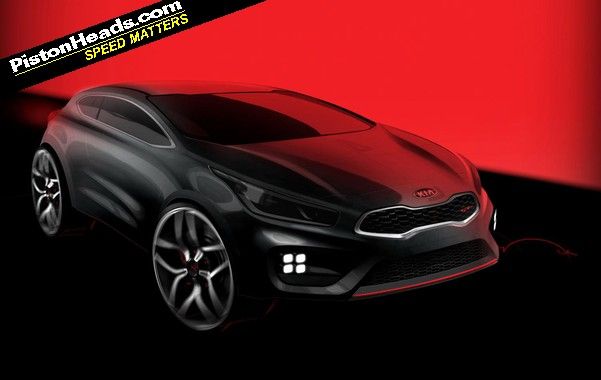 Kia has finally confirmed it's going to make a hot hatch. The company has been vaguely promising to heat up its Cee'd hatchback for ages, but now it has confirmed it officially.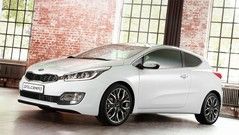 Standard Pro_Cee'd bodes well for GT
Dubbed the Pro_Cee'd GT and based on the newly launched and good looking three-door version of its Astra/Focus rival, the car has so far only been revealed in picture form as this cartoonish rendering.
It does suggest however that it'll be a bit of a looker. Aggressive bumpers and Golf GTI-style red accent lines will be matched to big, chunky wheels, promising a car that could just be the first desirable Kia. And, note to Ford, it's easier to make a hot hatch look good by basing it on a three-door.
Power will come from a 1.6-litre direct-injection turbocharged engine, according to the firm, but it didn't reveal the output. Speculation is that it'll achieve around 180hp for a 60mph dash in around seven seconds. It'll be mated to a six-speed manual gearbox.
That makes it warmish rather than hot next to the likes of the Focus ST and Astra VXR, but anything the swells the fast hatch ranks is fine by us.
The car will arrive "in the second half" of next year and while no price has been announced, we'd hazard a guess it'll be sub £20,000. It'll also come with Kia's seven-year warranty.
What do you reckon? Would you buy a Kia hot hatch?