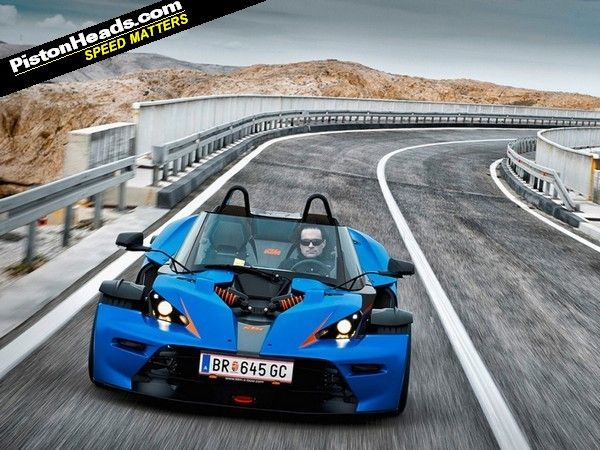 A set of official images released by KTM this morning shows what the new X-Bow GT will look like.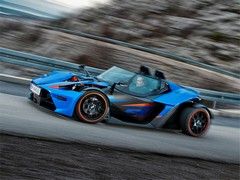 Windscreen makes this the X-Bow for softies
There are no official stats yet released, but the rumour mill suggests the GT will sit between the X-Bow Clubsport and the
X-Bow R
, with a 285hp, 310lb ft version of the VAG 2.0-litre TFSI lump
The pictures reveal not only that Bono is moonlighting for KTM as a test driver, but also that, as was predicted last year, the GT will be the first X-Bow to feature the lily-livered plushness of… er… a windscreen, and even actual doors.
No word yet on performance, but we'll bring you more when we get a full reveal at next week's Geneva Motor Show.