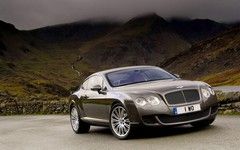 Out with the old...
Bentley Motors will take the wraps off its next-gen Continental GT during an online reveal at 3pm BST today.
Don't worry if you miss it, as the website hosting the action will keep the show rolling for seven days after the event itself. We're presuming it's not really a live affair, or PH would have been invited (surely?!), which begs the question when is a reveal not a reveal...
Pointless philosophising aside, www.continentalgt.com is where you need to point your browser. (You're welcome to come back to our place if you want to chat about it afterwards, naturally!)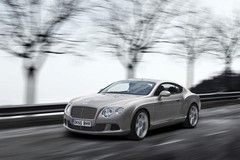 ....and in with the new
"The week-long public reveal (available both day and night) will be an opportunity for viewers to enjoy the drama of a formal motor show 'unveil' as well as taking several bespoke and virtual tours of the Continental GT by selecting a range of camera angles and distances which are all designed to showcase the Continental's new sculpted, athletic body and powerful styling lines," according to a message from the show's promoter.
Over 22,000 Continental GTs have been delivered to customers since it was introduced, they say. (In case you were wondering, there are only 20 football teams in the premier league - you do the maths!)
The new one has been widely scooped elsewhere.