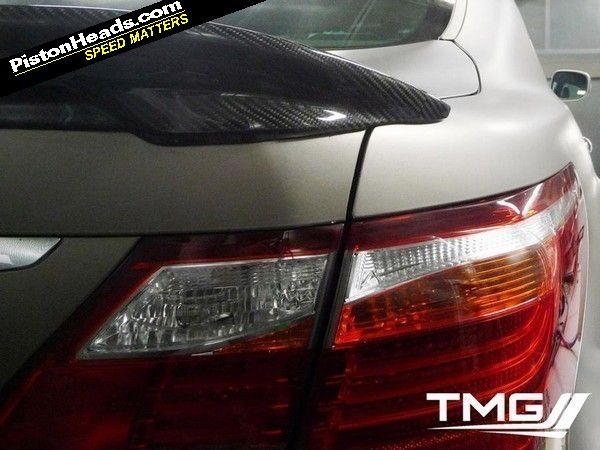 Vast amounts of power are always right up our street here at PH, so the news this morning that TMG (aka Toyota Motorsport GmbH) is in the process of building a monster version of Lexus's new LS limo got us sitting a bit straighter.
The TS650, as the car's been christened, will feature a twin-turbo version of the company's 5.0-litre V8 engine, which will be rated at 'around 600hp'. Top speed would therefore be suitably ridiculous, possibly even approaching 200mph.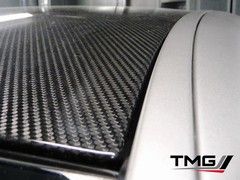 Carbon roof will be a key feature
No pictures of the car have been released yet, but TMG did send out a load of shots of the body upgrades such as the carbon-fibre roof. Carbon-fibre will also feature heavily in the aero pack, which will include enormous, scooped bumpers, a whopping boot spoiler and chunky side skirts. Six-pot brakes and the obligatory suspension upgrades also look likely.
Unfortunately, the car will only be a prototype for now, but the noises emanating from Toyota Motorsport suggest that a very limited number may make production – assuming Toyota bosses give it the go-ahead. Whether that happens hinges largely on the public's reaction when the TS650 is given its debut in Germany at the Essen motor show this December, but the rumours are that Toyota boss Akio Toyoda himself has had a go.
This isn't the first time we've heard rumours of a fast LS under development. Back in 2011, pictures of a hot LS lapping the 'ring did the rounds – back then, it was known as the LS-F TMG Edition, so we think it's reasonable to assume that the latest prototype will be an update of that car, if not based heavily upon it.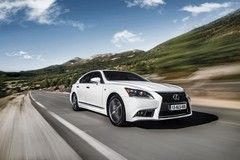 F-Sport shows LS's sporting potential
And Lexus has already signalled its intent to build a sportier version of the all-new LS with the arrival of the F-Sport. With a TorSen limited-slip diff, Brembo six-pot calipers, a lower ride height and a 386bhp 4.6-litre V8, this is itself already a pretty serious driver's car.
Even if it doesn't get made, the TS650 will at least hint at a much less genteel future for Lexus and Toyota. Toyota has indicated a desire to release TMG-fettled versions of its cars, and the first road-legal TMG model is slated to arrive in 2013. If this prototype is anything to go by, the sub-brand will likely be pitched at the pure performance driver, in line with the Mercedes Black Series and Audi's RS range.
But neither of those ranges features a rival to the TS650. In fact, the Lexus is somewhat in a class of its own – even the S63 AMG can 'only' muster 537bhp. Which begs the question: will anyone buy a car like this? Or is it just too big and too powerful to make a case for itself?