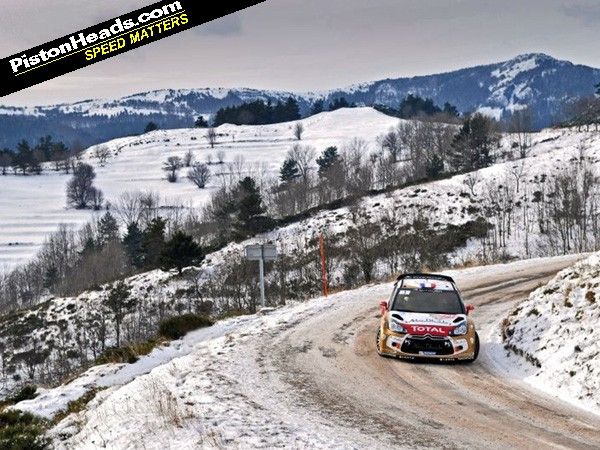 Sebastien Loeb has taken victory the opening round of the WRC season. Despite embarking on a
semi-retirement year
of only four events, Loeb clearly shows no sign of slowing down, and won the Monte Carlo Rally after leading from the second stage.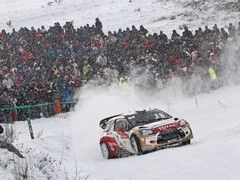 Snowy drive to work for Loeb...
Loeb's win came in dramatic circumstances as the rally was curtailed prematurely by organisers. The decision was taken to cancel the final two stages on safety grounds, after huge numbers of spectators fled the worsening weather, causing gridlock on the narrow roads around the stages. That wasn't the only drama of the event's final night, though. The treacherous conditions caused by the snow and ice caused three of the top seven drivers to fall off the stage, including Jari-Matti Latvala, whose VW Polo had an oversteery moment on the Col de Turini that resulted in a
brief but violent encounter with a cliff face
.
It was Loeb who came through to win in style, though, taking the win by 1min 39.9sec from second-place man Sebastien Ogier, and despite supposedly winding down his career, he was understandably pleased with the result in these conditions. "I'm going to really savour this win, especially as in all likelihood it'll be my last one here," he said. "I think this was the first Monte-Carlo that I have competed in where I haven't used slick tyres at all. You couldn't go any faster than 30kph on the straight section, otherwise you lose the car completely and you go off!"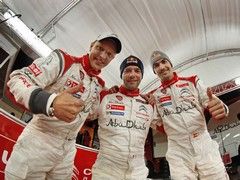 Loeb still taking centre stage (no pun intended)
It's highly unlikely that Loeb will be in the running for this year's title, but he will return to contest three more rallies, which are set to include Sweden and France. Meanwhile, the rest of the pack will look to capitalise on his absence – though who will take the title is
anyone's guess
.