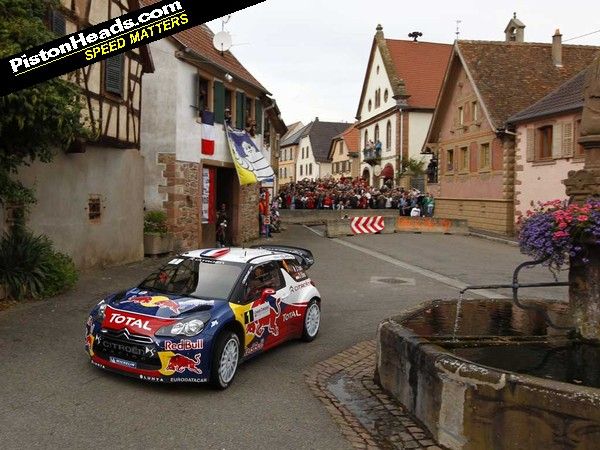 In winning a ninth consecutive World Rally Championship title, Sebastien Loeb
proved very little
indeed. We already knew he was the most successful driver of all time; a ninth crown simply makes the likelihood of his records ever tumbling all the more remote.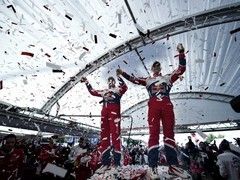 Novelty still hasn't worn off
We have to look beyond rallying before we find any significance in his ninth title. Valentino Rossi currently boasts nine championships to his credit; if we include Loeb's Junior World Rally Championship crown from 2001 (which is fair given that two of Rossi's titles were achieved in feeder categories) the diminutive Frenchman can be adjudged to be motorsport's most successful competitor.
Loeb won his home round of the WRC – Rallye de France – in typically assured fashion. Although the winning margin over Ford's Jari-Matti Latvala was only 15.5 seconds, one does feel that Loeb managed the advantage and pushed only as hard as was necessary. Citroen team-mate Mikko Hirvonen finished in third position to help his team claim its eighth constructors' title, while the familiarly impressive Thierry Neuville finished in fourth.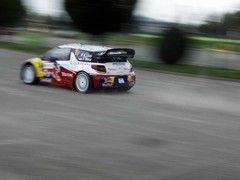 Can anybody catch Loeb? Seems not
Much more significant than this being Loeb's ninth title is that it'll almost certainly be his last. The 38-year-old – who bleeds hydropneumatic suspension fluid if you cut him – announced a few days before the rally that he'll only contest a part campaign next season. "I have to admit that I am a little tired of the schedule imposed by the World Rally Championship," he said, ruling out a 2013 title bid. "I still love driving and winning. I'll still be around in 2013, but not as consistently as now, competing at rallies that I like and which are important for Citroen. I couldn't not include
Rallye Monte Carlo
in my diary."
Loeb will instead focus his energies on a World Touring Car Championship campaign – still with Citroen  – and we eagerly await further details of what promises to be an intriguing switch of discipline.