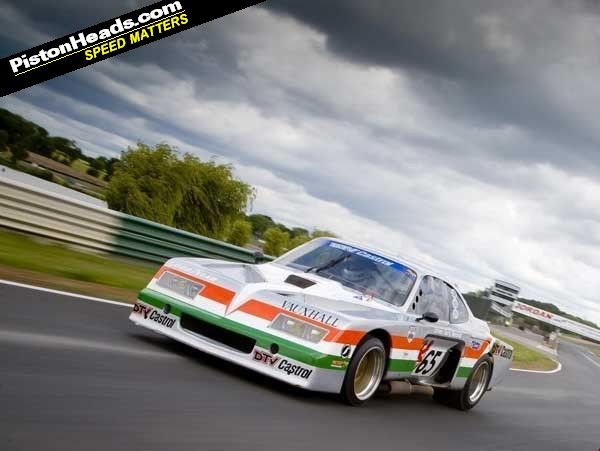 Ongoing controversy over noise levels at Mallory Park circuit came to a head yesterday when a meeting between a liaison committee of locals, Borough councillors and circuit managers that was due to go ahead last night was cancelled at short notice. According to Leicester Mercury's
This Is Leicestershire
website, this was due to there being no new proposals on the table, but a press release from Hinckley and Bosworth Borough Council also cited concerns that the meeting, due to be held in a school hall, would be overrun with protestors and disrupted.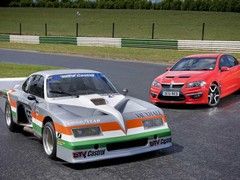 We're guessing this'd fail the noise limits
The meeting was called in an attempt to prevent the disagreement between local residents and the circuit going to the courts. Mallory Park has been reported as saying it would no longer be commercially viable to operate the circuit if the council insists on enforcing strict noise limits and a restriction of 92 operating days set in a 1985 agreement. A reduction for track day operators from 98db to 95db was brought in
last August
and the council has issued a number of summonses against the circuit for breaching the terms of the 1985 agreement in recent months. Mallory Park is reported as saying it would need to operate for 160 days a year to maintain a viable business.
The council, meanwhile, appears keen to avoid taking legal action but feels the breakdown in relations between locals and circuit managers leaves it no option.
On the face of it many have seen this as a classic case of NIMBYs out to spoil the fun of those enjoying an iconic British motorsport venue but in a press release issued yesterday Hinckley and Bosworth Borough Council's Chief Executive Steve Atkinson went to some considerable effort to detail the efforts the council has gone to in attempting to find an amicable solution. And in the This Is Leicestershire story local resident Garry Ball is quoted as saying villagers are divided about whether or not the circuit should be allowed more days or not.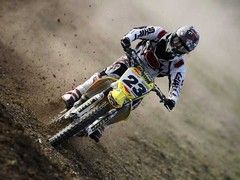 Motocross among the events held at Mallory
In the council press release Steve Atkinson addresses a number of what he calls 'misconceptions flying around', including the perception many of the complainants are newcomers to the adjacent village of Kirkby Mallory - a common theme in many noise disputes with circuits. He also points out that the re-establishment of the locals' liaison committee in September 2011 is just one of the initiatives the council has supported in an effort to keep the issue out of the courts. He also affirms that "the council does not intend any of its actions to result in the closure of Mallory Park", insisting that this would be a commercial decision for the circuit operators. He says the council has "no confirmed knowledge" of rumours that, if closed, the site would be sold to housing developers.
Clearly an emotive topic, anyone moved to comment on the issues raised would be well-served by reading the council's detailed appraisal of the situation before doing so.
Nobody from Mallory Park was available for comment.

---
[Sources: Trackdays.co.uk, This Is Leicestershire, The Hinckley Times, and Hinckley and Bosworth Borough Council]