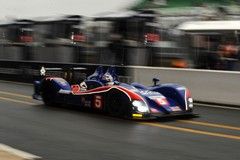 The Mansell family's Le Mans dreams might have ended on the fifth lap at the
Circuit de La Sarthe
, but the team's sports car programme will soon be back on track.
The plucky Beechdean Mansell outfit will miss the next Le Mans Series race in Portugal while they repair the damage from the high-speed crash that left Nigel with concussion and the Ginetta Zytek GZ09S in tatters.
But they will be back for the race at the Hungaroring on August 21-22.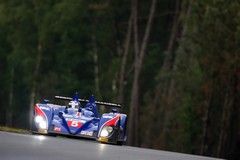 "Once we got the car back to the UK and stripped it down we found that there was more damage to the car's structure than we thought and we will need time to complete the work," says Andrew Howard, team principal, "[but] we will be back in Hungary and raring to go at our home race at Silverstone in September."
The 1992 F1 World Champion will miss out on the Hungary race, however, leaving the driving to sons Leo and Greg. Nigel is scheduled to re-join the team's driver line up for the final round, the Autosport 1000km of Silverstone, in September.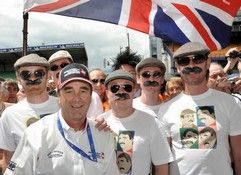 "I would like to thank everyone who sent messages after the accident at Le Mans and I can let everyone know I am on the mend," says Nige. "It was a big accident on one of the fastest parts of the track, I sustained concussion but I am OK. We are now looking forward to the next race in Hungary, where Leo and Greg will share the driving duties and I will return to the cockpit with my sons for the final race at Silverstone in front of the British fans."