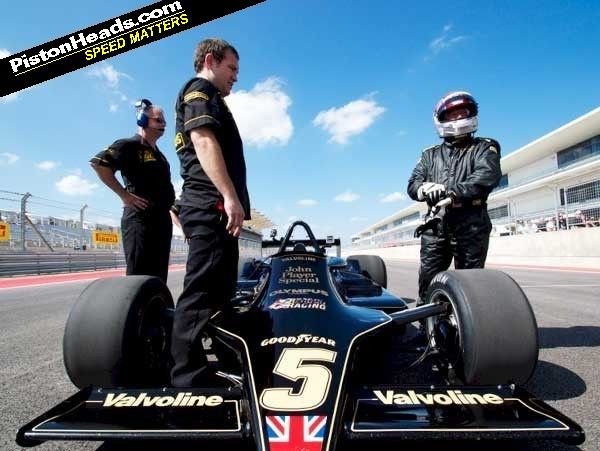 The latest circuit to join the F1 circus is officially open, having been christened with a lap by America's last F1 champion Mario Andretti aboard the Lotus 79 he won that title with.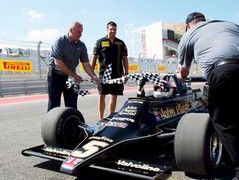 "Get that damn flag outta my eyes" etc
The 3.4-mile, 20-turn Circuit Of The Americas in Austin, Texas is, of course, a brand new facility costing, according to the
'fun facts' page
on the official site, $400m. Clearly aware that the recent crop of new F1 tracks - yes Korea and others, here's looking at you - have failed to capture the imagination of fans in the way classic tracks like
Spa
, Silverstone and Suzuka still do COTA has attempted to contrive a tad more drama and spectacle.
In other words, they've included some elevation change. 40m of it, much of it in the dramatic turn one. Shamelessly nicking inspiration from other tracks - Silverstone included - there then follows a sequence of esses modelled on Becketts and a variety of fast and slow turns hopefully able to create some proper racing.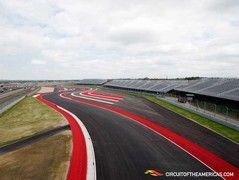 A brand new GP track, yesterday
Can a new-school track ever be as fan friendly as more traditional ones like Spa though? Hard to say but the money men are talking big numbers likely to keep Bernie and co happy. Speaking of fan-friendly it seems an earlier edict that any cameras more substantial than iPhones or point'n'shoots would be banned has been toned down in response to
popular outcry
. SLR cameras with lenses of 'up to 10 inches' are now permitted. "Guns, knives, pepper spray, handcuffs, nightsticks or other items" are
still banned
though. Sanitised modern F1 venue or not, this is still Texas. And, short of a bottle of water or two, you can forget bringing your own food and drink too. So you can leave your Thermos and packed lunch at home. With your telephoto lens and .45.
The United States Grand Prix itself takes place on November 18, videos of Andretti's lap and one in a current Lotus R30 F1 car by test driver Jerome D'Ambrosio with commentary below. Andretti was meant to have a go with that too but D'Ambrosio broke it before he could. Oops.

---
Andretti christens COTA

D'Ambrosio narrates a lap of Austin