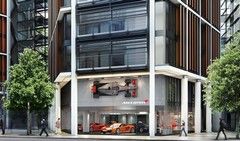 The ultimate downstairs garage?
McLaren Automotive is 'going where the money is', and opening up a showroom at One Hyde Park. Which is where we'd be looking for a new London pied-à-terre if we weren't so miserably skint already this month.
In case you don't keep up with such things, The Residences, One Hyde Park is an upmarket block of flats next to the Mandarin Oriental Hotel in Knightsbridge - slap bang between Harrods and Harvey Nics near the top of Sloane Street.
We're told that well-endowed buyers from China, The Middle East and Europe have been falling over themselves to splash out on luxury pads there, with nearly £900m having already being spent. (According to Carmella Pork-Balls at the local estate agent.)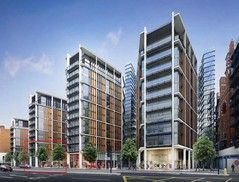 Shopping - now you can love it too...
McLaren Automotive will be moving into the downstairs showroom early next year in anticipation of the launch of the new 12C. And in anticipation of our invitation to scoff canapés and guzzle fizz with celebs at a glitzy opening bash, PHer Riggers is already sponging yesterday's lunch off his favourite tank top.
The new dealership will be run by Jardine Motors Group, who already flog (er, retail)Astons, Ferraris, Jags, Lamborghinis, Mercs and Porsches through variously branded dealerships here in the UK.
Not that they're likely to have much trouble shifting carbonfibre when they open the doors in Knightsbridge next year. According to McLaren, over 2,700 potential customers have expressed a 'serious intention to buy' the MP4-12C, which the company says will sit in the 'core' sports car segment of cars priced between £125,000 and £175,000.