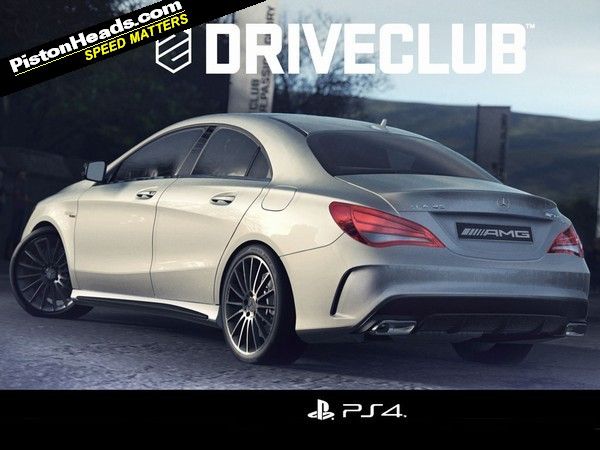 Here's our first look at the upcoming Mercedes CLA45 AMG – and, in a refreshing change from the norm, it's a teaser that's given us a very clear idea of the way the new car will look.
There's a caveat, of course, as you'd expect with such things – this isn't the real car. It's actually a screenshot from a new computer game called Driveclub, which is due out soon on Sony's new Playstation 4. Imagine Gran Turismo 5, but more detailed, more realistic, and with a social element that allows you to set challenges for other players, and to take up their challenges too, and you've pretty much got the size of it.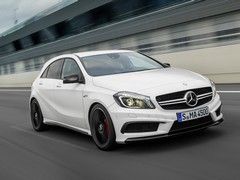 Drivetrain will be shared with A45 AMG
As good as the game sounds, though, we're rather more interested in the car. If the teaser is anything to go by, Mercedes has done a pretty good job of beefing up the CLA's slightly bowler hat-esque looks with chunky tailpipes and a slatted rear bumper, much like those fitted to the
A45 AMG
. The reason for that is clear: it'll be much the same car under the skin.  As we said when the CLA
first broke cover
, for all the marketing spiel about the CLA being a compact
CLS
, in reality it's more like a booted A-Class. But depending on how the A45 AMG drives – we'll let you know as soon as we get behind the wheel, of course – that might not be such a bad thing. The signs are good, though: the CLA45 will get the same 360hp 2.0-litre turbo and Merc's Haldex-based 4Matic four-wheel-drive system. There's no word on transmissions yet, but bank on the same seven-speed dual-clutch Speedshift item already confirmed for the A45. Performance, too, will be pretty similar to the A45's 4.6-second 0-62 time and electronically-policed 155mph top speed. In theory, then, the stats suggest this could be one of the performance saloons of 2013. Watch this space for pictures of the real thing just as soon as they land in our inbox!