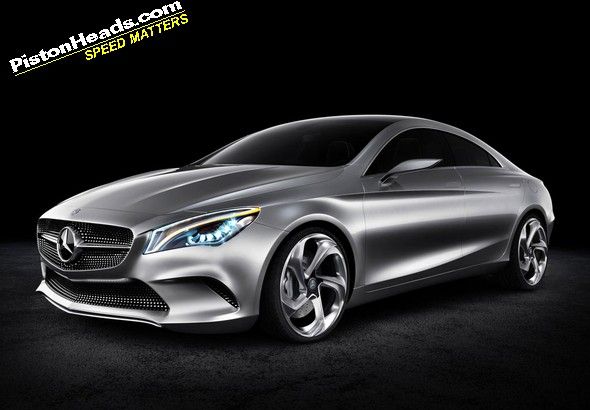 This sleek saloon is the new Mercedes CSC (Concept Style Coupe), which Merc is due to unveil at the Beijing show next week.
Described by Mercedes as 'a convincing statement in favour of avantgarde design among sporty executive coupes', the CSC is a move into the premium C-segment for the CLS-style four-door coupe idea, and is expected to inspire a junior saloon called the CLA.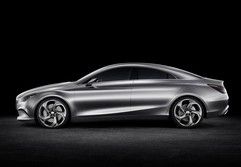 That car will, when it goes on sale next year, will be part of the vanguard for a whole new niche of A3/A-Class/1 Series vehicles, alongside
a saloon version of the new Audi A3
and (we hear whispers) a possible four-door version of the BMW 1 Series.
Like the new A-class, the CSC concept gets dramatic, swoopy looks inside and out and, since the production car it spawns will be based on the same platform as the 'A', the concept also gets its engine and running gear from that direction, with a 211hp turbocharged 2.0-litre engine, all-wheel drive and the new 7G-DCT twin-clutch gearbox.