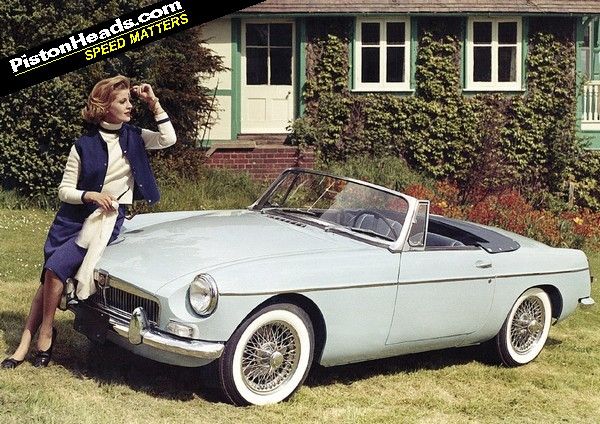 MG is on the hunt for a "new breed of sports car", PistonHeads has learned. The British head of the Longbridge-based engineering centre that develops all the cars for Chinese owners SAIC told us that a sports car is definitely on the product planning timetable, but we just don't know what form that'll take.
"There's a definite understanding from our Chinese owners what [a sports car] will do for our brand," David Lindley told us.
The Icon. Not our idea of a sports car
He reassured us that it doesn't have to mean we're getting a production version of this year's Icon concept - a small SUV coupe wearing the face of an MGB. That's no-one's idea here of a sports car, but it's hard to imagine how they're going to reinvent the classic two-seat, rear-drive roadster set-up.
"The traditional sports car industry is shrinking and shrinking," said Lindley. He also pointed out that China doesn't buy sports cars, a problem when right now the majority of MG sales are over there, although it has big plans for European expansion.
"We want to create something that's seen as the next breed of sports car," Lindley told us.
The last attempt to reinvent an MG sports car didn't go down too well, despite the audacious styling job Peter Stevens did on the 4.6-litre SV. Okay so these guys are somewhat better funded than MG Rover, being the eighth largest car maker in the world and all, but they're not about to pour money into a project that will appeal only to the select few.
So over to you PHers, MG is looking at what'll be the next big thing in sports cars. We don't want them thinking a 'sporty' SUV will do the job, so which direction do you think they should be taking?