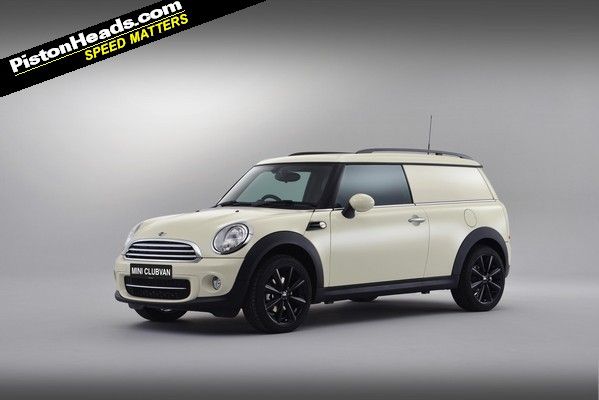 Ahh, the Mini-Van. A British classic beloved of small businesses and tradesmen everywhere. A clever little commercial vehicle that mobilised our nation of shopkeepers, and brought a little bit of driving enjoyment to many a delivery driver's life. Like the saloon on which it was based, countless members of the British public can recall a story about one, some a little more risqué than others, but whatever your experience of the Mini-Van, it is one of the most fondly-remembered commercial vehicles in Britain. And there aren't many of those, so it must have done something right.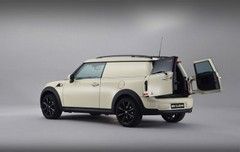 Clubvan invokes spirit of original Mini-Van
It's no surprise, then, that Mini is trying to recapture some of that success with its new Clubvan. We first brought you news of the Clubvan back in June, but Mini has finally released it for general sale.  As the name suggests, it's essentially a
Clubman
with no rear seats, and panels instead of rear windows, making it a rather neat-looking little thing. Mini bosses are hoping that it'll allow the company to snatch a slice of the commercial vehicle market by appealing to van drivers and business owners who want a slightly more stylish alternative to the usual white box. They're also hoping that the model will appeal to lifestyle types who need to carry big, bulky things on a regular basis – surfers and mountain bikers, we're looking at you, among others.
Three trim levels will be available, and while engine-wise there's nothing to write home about, there will at least be two petrol options, one of which will be the peppy 122hp 1.6-litre in the Cooper Clubvan. There'll also be a 112hp diesel in the Cooper D Clubvan. But Mini does point out that it hasn't forgotten about driving dynamics, suggesting that the Clubvan will at least be an entertaining thing to chuck around – when there isn't a fragile load in the back, of course. Inside, there'll be a decent standard spec, including air conditioning and a DAB radio, while the options list includes sports leather seats. Prices will start at £11,175 for the One Clubvan.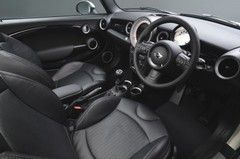 Interior will feature aircon and optional leather
All of which should make this an interesting option for those who can't escape the necessity to lug large things around, whether for business or for pleasure. That said, Mini's latest models – the
Countryman
and the Clubman – have not been universally loved. With six other Mini models now available, and the
Paceman
still to come, could this be yet another unwelcome diversion for Mini? Or will it bring a refreshing dose of style and interest that the commercial vehicle world is crying out for? We'd love to hear what you think.