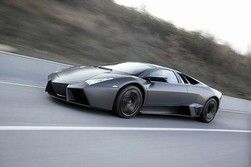 Got one of these? Let us know.
Yesterday we reminded you that the splendid Chelsea Auto Legends show returns for 2011 this Sunday within the grounds of the Royal Hospital Chelsea. Rather than repeat what Riggers told us yesterday, please read the
previous article
for more information if you fancy coming along at the weekend.
PistonHeads are sponsors of the Chelsea Auto Legends supercar parade that will head from the RAC Club in central London on Sunday morning, passing all the major city landmarks before a run up the Kings Road, finally arriving at the event at 12.00 to a packed house. Once the cars arrive they will join some static supercars to form the Sunday Times Supercar Paddock where visitors can view a great line up of the worlds best supercars form all eras.
The CAL organisers have managed to secure some extra space for the 2011 show so if you own a supercar, and would like your car to be considered for inclusion as a static show exhibit, there is still time to submit a request to be a part of things on Sunday.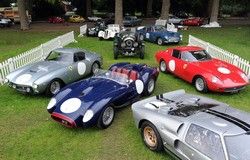 There are a few places available on the supercar parade too, so once again we ask you to email the organisers if you own a car that can add to the spectacle as it passes through London on Sunday morning. All (super)cars will be considered but the organisers would especially like to hear from owners of cars like the Carrera GT, Alfa 8C, Lamborghini Aventador/ Reventon and suchlike. To take part in the parade you will need to be able to get central London for 08.30 on Sunday - exact location details will be emailed to you by the organisers.
If you want to nominate your car for the display or the parade, please email Stephen Hayton and tell him what you drive (along with a photo if possible)
We hope you enjoy the show and thanks to the supercar owners for their support.