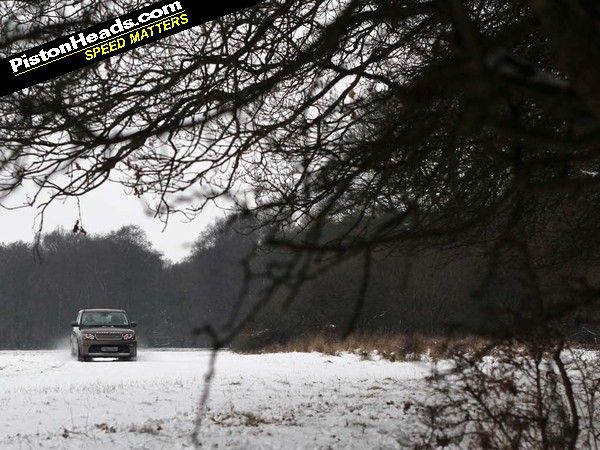 When Land Rover offered us a Range Rover Sport, ostensibly on the basis it was going to snow and it might be a bit of a laugh, who were we to say no. I did feel a little guilty though, 'working from home' on Friday as many others did and watching the flakes fall thinking I pitied the poor soul who had to be out delivering cars on a day like this.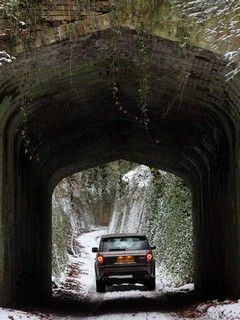 Green laning, with a wintry hue
I needn't have worried. As the sky darkened and the promised snow began to fall in earnest the gloom and flurries of flakes were pierced by two fingers of xenon and the low rumble of our approaching Sport. And its beaming driver. He'd had a great time by all accounts, the fast lane of the M40 his and his alone as others plodded along in the slush in lanes one and two.
I immediately put a pic up on our Facebook page and there was some doubt that the blingy wheels and summer tyres would be up to the job. True, there have been moments where the Sport has been little more than a two and a bit tonne, 70-grand sledge. But judicious use of low range engine braking and the snow setting on the Terrain Response has overcome any shortcomings in the rubber and we've had a most entertaining afternoon seeking out suitable, ah, drifting opportunities.
Anyone else been out for a play? Show us your pics if you have!
(Thanks to Ben for the driving. And not getting it stuck.)