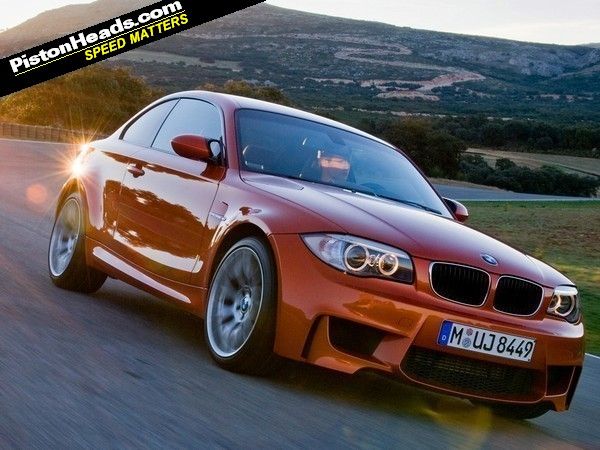 Fans of small, fast BMWs rejoice – there'll be a new
1 M Coupe
! That's if Dr Friedrich Nitschke, the CEO of BMW's M division, has his way, of course. In an interview with American BMW website
BMWBlog
, Dr Nitschke has suggested that a new 1 M Coupe is a strong possibility for production. "We haven't made a decision yet," he said, "but the 1 M Coupe was so successful that, in my opinion, I am absolutely sure we will build a successor." The new car could possibly badged M2 if, as is suspected, the next 1-Series Coupe is badged as a 2-Series.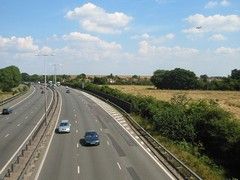 An M4 spyshot, yesterday
Dr Nitschke also reaffirmed BMW M's commitment to rear-wheel drive rather than four-wheel drive, stating categorically that "we will not bring in all-wheel drive, only a rear-wheel drive," before going on to drop heavy hints that the
4 Series
M car will indeed be badged M4.
"If there would be a 4 Series, and we were to produce an M car on that basis, then it would be called an M4," he said. But that's not all – later in the interview, discussing the way the M division learns from BMW's motorsport teams, Dr Nitschke added that "We look for every feature we bring in our cars to use in the Motorsport version; we look at what we can bring to our latest M3 and M4 cars." Seems M4 has slipped pretty easily into the BMW lexicon, then – but does the parity of that remark suggest that it'll be joined in the range by an F30 M3 saloon, to rival the Mercedes C63 AMG, thus keeping the M3 nameplate alive? Certainly, Ian Robertson, BMW's head of sales and marketing acknowledged at the launch of the 4 Series that "M3 is an iconic name. We have thought about that." We'll hopefully be finding out for sure later this year, as the new M3 (and, presumably, the M4 too) are expected to be revealed in the autumn.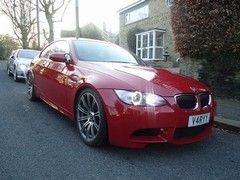 Perhaps the last-ever M3 Coupe - yours for £20k
If you can't wait for either car, there are plenty second-hand examples around, though it does look as thought the 1 M is holding its value rather well.
This 3,000-mile example
is the cheapest in our classifieds, and doesn't it look a corker? Finished in black, rather than launch favourite Valencia Orange, the 1 M packs a whole heap of menace into its tiny frame, and although it's rather a lot of money for a little car, it should offer one of the best M-car driving experiences around. Or if an E92 M3 Coupe is more your thing, this one,
finished in Imola Red
, should scratch that itch. The miles might be a touch on the large side but we reckon it could be had for sub-£20k with a bit of haggling, which seems like remarkably decent value for one of the best performance cars around - and, quite possibly, the last-ever M3 Coupe.
[Source: BMWBlog; M4 image: Darren Smith]