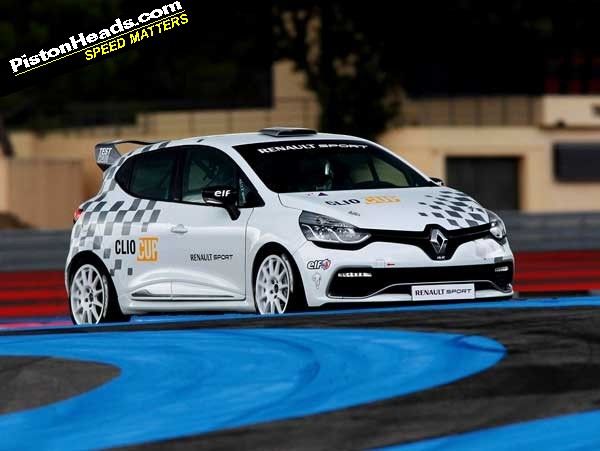 Safe to say the new turbocharged, five-door, dual-clutch only Renaultsport Clio 200 hasn't
gone down a storm
with PHers, on paper at least. There's
hope yet
that the driving experience might offer a bit more to cheer about but we'll have to wait until next year to find out for sure.
In the meantime Renaultsport has revealed details of the new 2014 Clio Cup racer, based on the controversial new road car. And, yes, it's basically the same deal so a 1.6-litre turbo engine - spiced up to 220hp and 199lb ft - driving through a sequential six-speed with paddle shifters as an option. Again just like the road car. And we'll leave that comparison parked there.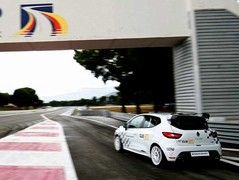 It's got paddleshifters too...
Cost? Just shy of 40,000 euros, plus VAT.
And, yes, it looks a lot more businesslike than the road car unveiled at Paris and, perhaps, a little inspiration to those who want to improve the looks of their road cars. A set of 17-inch Speedline Turinis (hat tip to the 172 Cup and 182 Trophy there) would be the first step on the road to doing that, the Cup car also getting AP Racing brakes, a beefy fixed rear wing and roof scoop.
The door-banging Cup series will run the existing car for one remaining season, Clios now a staple of the UK racing scene for over two decades and launching many a BTCC career in the process. With over 700 of the outgoing 2.0-litre Cup cars sold, racing Clios are an important part of the Renaultsport bottom line and Renault will clearly be hoping for plenty of repeat business for teams upgrading to the new car for the 2014 season. Those wanting a taste of the new car can see it in action in the Clio Eurocup next year while the rest of us can ponder on the possibilities of what could be done with all those outgoing Cup cars once the season is done. Killer track car shed action? Nice idea but they'll have led a hard life and parts ain't cheap. Just try driving like your typical Cup driver on a track day and see how many friends you make too. Still, it's a nice thought.