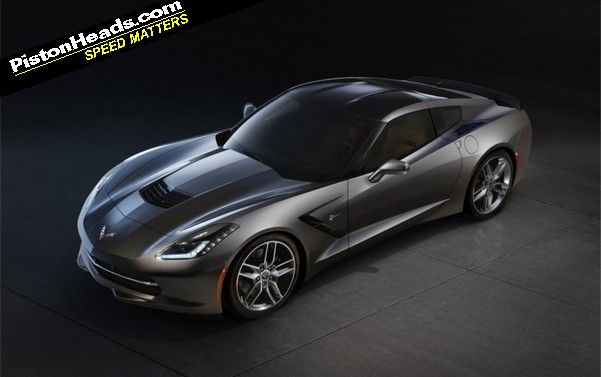 Having thoroughly whetted our appetites with a constant flow of
teasers
, Chevrolet has finally released full details and proper imagery of the C7 Corvette. There are two bits of good news: firstly, it'll be called the Corvette Stingray once again, for the first time in 30 years. And secondly, it's set to be a bit of a stunner.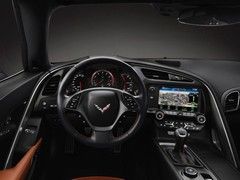 Interior retains familiar 'Vette architecture
We'll pause here to allow you a few seconds' browse of our gallery below. Go on, off you go. Done? Good. Nice, isn't it? The new model looks sharper and tauter than the outgoing C6, with a higher waist, a more angular front end and a seriously angry back end (stop giggling at the back there).  It's functional, too, with 'racing-proven aerodynamics' that have been designed to get the best balance of low drag and stability. And to keep weight down, those fantastic swoops and creases are constructed from a series of seriously high-tech materials, including carbon fibre for the bonnet and roof, composites for the front and rear wings and doors, and aluminium for the frame.
Under the bonnet, things sound just as good. The new 'vette will stay close to its heartland with a naturally-aspirated V8 – GM's 6.2-litre LT1, to be precise, which will pack 450hp and 450lb ft to match. That should mean a 0-60 time of less than four seconds. Refreshingly, drive will come through a seven-speed manual 'box, too – no zeitgeisty small-turbo double-clutchery evident here, then.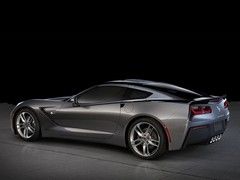 Rear end is now more angular
The new model will keep the C6's suspension design, but every part has been renewed and refreshed. The Stingray will also boast a 50:50 weight balance and Chevrolet claims it'll be able to pull more than 1g when cornering. If that isn't quite hardcore enough for you as standard, though, you can spec the Z51 Performance Package, which will add an electronic limited-slip diff, a dry sump system, extra cooling for the brakes, diff and transmission, and a special aero package to improve stability at high speeds.
The new model should go on sale in the States in autumn this year, and we expect it to be available through selected Chevrolet retailers over here around that time too.