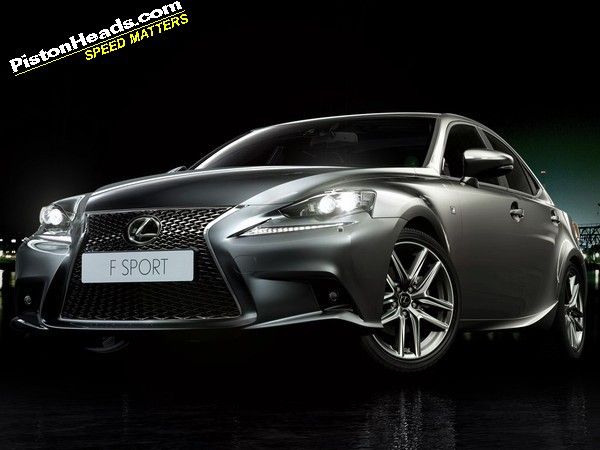 Hot on the heels of the
Infiniti Q50
, another Japanese 3-Series rival has been revealed at Detroit: the new Lexus IS.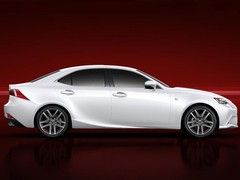 New IS styling is an evolution of the old
And it's rather a handsome thing, in that quirky, swooshy way we've come to expect from Lexus (and yes, that is a technical term). The new model shares much of its DNA with the
previous generation
; it's styling is more an accentuated version of the old model's than a whole new look, but it's still distinctive, with plenty of interesting angles and pointy bits (also a technical term). In Lexus speak, the new IS 'shows the mass of the cabin concentrated towards the rear, with a rising line flowing from the lower body into the rear lamp clusters, adding further elegance and dynamism'. Which is nice.
Turning to matters of substance rather than style, the 2.5-litre 204hp V6 petrol in the IS250 has been carried over from the previous model, but Lexus's big news is the new IS300h, which it claims will be able to deliver 220hp while offering under 100g/km CO2 emissions and average fuel consumption of over 65mpg. Even if you're not the world's greatest hybrid fan, that's a pretty impressive set of figures. Whether the IS300h will prove good enough to remove people from their diesels is another matter, however. Either way, both powertrains will be available in F Sport trim, which Lexus says will offer both suspension and power steering that have been tuned for a sportier driving experience, as well as a more aggressive front end and unique sports seats. And no matter which trim level you choose, it seems you also get the largest steering-wheel badge in the world, ever.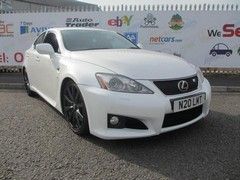 Old IS-F still makes a good case for itself
All par for the course, then, but what we're really waiting for is confirmation that there'll be another IS-F, a matter on which Lexus has been noticeably silent until now. Which doesn't bode too well. Still, if you're hankering after some rear-drive Japanese V8 daftness, you can now get hold of the
old IS-F
for just over £20,000, which doesn't seem too bad for a distinctive M3 rival with a fantastic exhaust note. We certainly wouldn't say no if one turned up on our driveway.