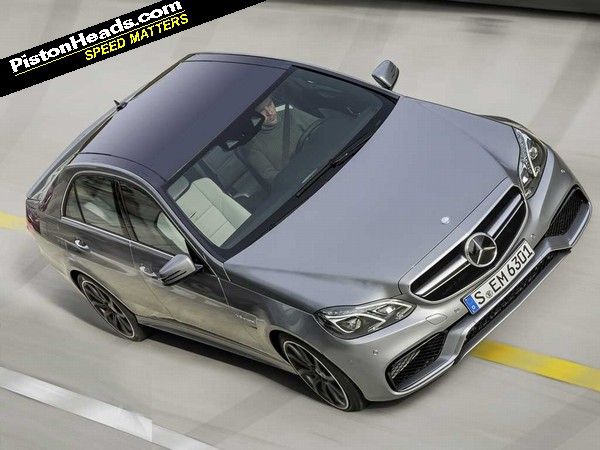 A full refresh for the Mercedes E-Class is a big deal, this being the car that underpins the brand DNA if you take a more traditional view of all things Merc related. The range debuts at
Detroit next week
and includes a heavily revised E63 AMG among its ranks, the hot version thus far kept under wraps.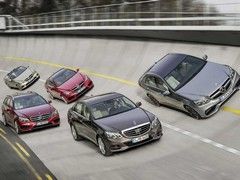 Oops, how did that get in there?
And yet here it is, muscling in on a family photo to tease the news of the
revised E-Class range
. And of all the new cars in the range it's the one with the most dramatic new look, a much more distinctive grille and front bumper setting it apart from the rest of the range. Big vents and a prominent blade in the front apron, combined with the new lights, certainly give it a bit more fast lane presence - or uberholprestige as our German friends would have it - meaning S line and M Sport drivers should get the message more clearly than they might have before. No, that's not an E220 CDI in your mirror...
Teaser drives already conducted Stateside - where the new E63 will introduce four-wheel drive - indicate engine-wise the new car retains the twin-turbo, 5.5-litre V8 though suitably enhanced to make good on that aggressive new look. Full details to follow...