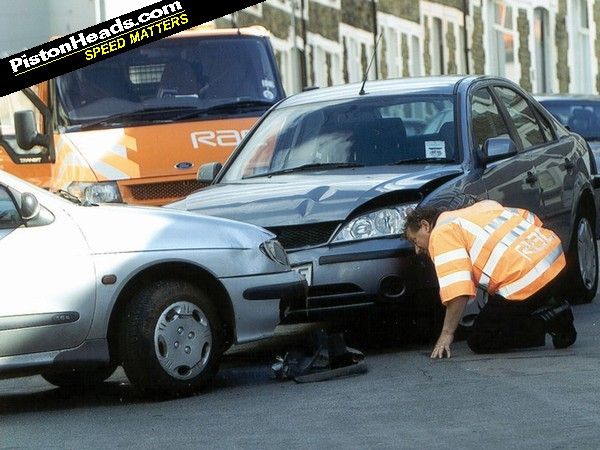 Older drivers need to take a refresher course once they reach a certain age. Not exactly a controversial statement, but this advice to the Government has come from the
Parliamentary Advisory Council for Transport Safety
, or PACTS.
Mild-mannered where Brake is hysterical and far more influential within the corridors of power, PACTS could see this one pushed through.
We all know the dangers of elderly drivers. If we need reminding, there's that shot of 93-year-old Jack Higgs' Fiesta resting upside on PistonHeader Family Guy's Porsche 993 back in 2008.
Or how about footage of an 84-year-old woman in Philidelphia driving the wrong way upan interstate in 2010.
But at the same time we all fear the day we'd have to permanently hand over the keys for our own safety. Not that we'll be forced to. In the UK, you have to reapply for your licence every three years after turning 70. But here's no test, no medical, just a declaration from yourself that, yep, I'm still an A1 wheelsmith.

We can't go on like this, reckons PACTS. As a country we're getting older, with one in six now aged over 65, with one in four predicted in 2050. We're hanging onto our licences longer too. Back in 1975, only 15 per cent of people over 70 kept their licences. As of 2010, it was over half.
Japan is our crystal ball. The ageing population over there has turned the Toyko motor show into the equivalent of a Motability exhibition, with a huge array of gadgets and converted vehicles to keep older people driving.
Given all that, the PACTS idea of a mandatory course makes sense. "It would be a refresher course to outline difficulties they face and suggest ways they could make it easier to drive more safely," said a PACTS spokeswoman.
The role model is the SAGE course in Gloucestershire, where older drivers voluntarily sign themselves up for the £30, hour-long monitored drive. Or they can be referred to by the police or (brave) relatives.

PACTS points out the speed awareness course network could easily be adapted to include the older drivers, but is nicely concerned about drivers getting ominous looking letters through the door from the local camera partnership. "It's vital that the course providers are seen as a non-threatening organisation."
It all sounds very sensible, this author having personal experience of the family split following the attempt to prise the keys to a Peugeot 106 from a 94-year-old relative last year. An official thumbs down on safety grounds would have saved a lot of additional heartache.
So what do you think? Mandatory courses sound like a good idea? Or does the government need to go further still?