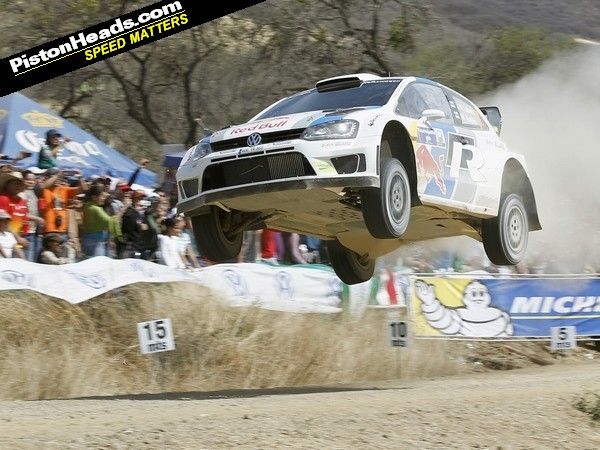 What is it about drivers called Seb? No matter where you look they're in dominant form in the world of motorsport. First there was Loeb in the WRC, and then Vettel  in Formula 1. And now that the former's taken semi-retirement (albeit still driving
as convincingly
as ever before), his place at the top of the rally tree seems to have been taken for the time being by another Seb – this time, M. Ogier, a fellow Frenchman.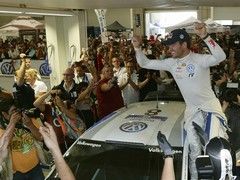 Win gives Ogier a comfortable lead
Ogier firmly put his stamp on this year's WRC this weekend with a second consecutive overall win, this time in Mexico.  His was a supreme performance, too, bringing his VW Polo home in first place on 16 of the event's 23 stages, and finishing a full 3min29sec ahead of second-placed Mikko Hirvonen in his Citroen DS3.
"This victory at our debut on gravel is very special and will always have a special place in my heart," said Ogier. "We will definitely celebrate it in style tonight! We obviously have a big lead now in the World Championship, but there are still another ten rallies to come."
Throughout the rally Mads Ostberg in the M-Sport Fiesta looked like being the only man capable of challenging Ogier. But alternator trouble put him out of the running on Saturday, leaving Hirvonen to take the second step. "Second place – back to normal!" he said. "I'm happy to get my first podium of this year but Sebastien was so fast and we couldn't match his pace. Okay, we have lots of work to do, but I'm happy we've finally got on the podium and taken a solid result."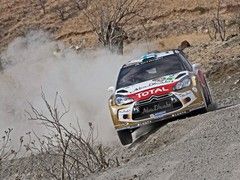 Hirvonen was pleased with second spot
Meanwhile, Thierry Neuville took third in his Fiesta, a well-deserved first podium after last season, in which plenty of things went against him.  Dani Sordo, Nasser Al Attiyah and Chris Atkinson rounded out the top six, in that order, while Ken Block achieved a career-best seventh place.
The result leaves Ogier first in the championship with 74 points, giving him a 31-point championship lead over second-place man Loeb. The gap to Hirvonen, though, currently lying third and Ogier's nearest title rival, is a massive 44 points.