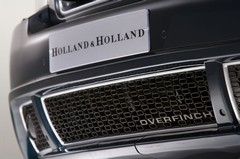 Range Rover tuner Overfinch has gone bust.
Overfinch Bespoke Vehicles Limited, which has been building go-faster Rangies since 1975, has been placed into administration due to cash flow problems.
According to administrators Wilson Field, "significant one-off non-trading costs," have hit the company in tha past 18 months, which have "severely affected cash flow."
But Overfinch, which makes the super-luxurious Holland & Holland version of the Range Rover as well as providing a range of performance and other tweaks of less dubious taste, isn't dead just yet.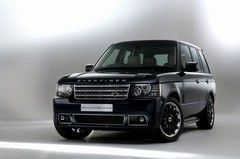 It's continuing to trade while the receivers look for a new owner for it - and the administrators seem confident they can find one.
"Given Overfinch's position as a world leader in its field and with its valuable intellectual property rights, we are confident that the business will be sold within the next few weeks, securing the future of its 20 staff." Roger Hutton, legal adviser to the administrators, told business-sale.com.
Overfinch, which is based in Farnham, Surrey, currently distributes its products to 15 countries, including markets in North America, Africa and Asia.