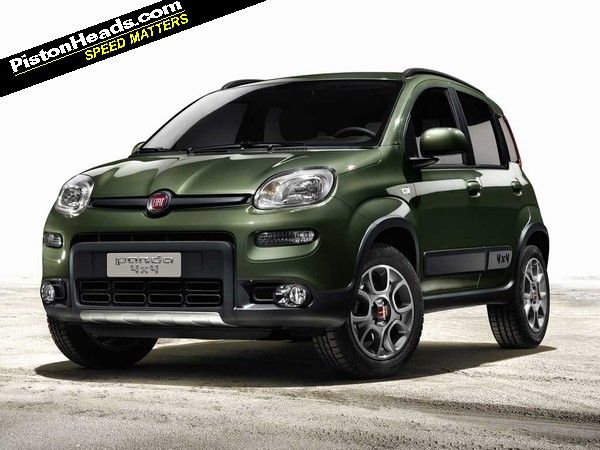 The Panda 4x4 is the only four-wheel drive model in the A segment – and that's why we like it. It's different. So different in fact that you can bet hardly anyone in Britain will buy this new one. Which will be a shame if it's anything like as good as the old one.
The new Panda 4x4's torque-on-demand, permanent four-wheel drive transmission has two diffs and an electronically-controlled coupling. Traction is automatically distributed between the front and rear axle according to grip conditions.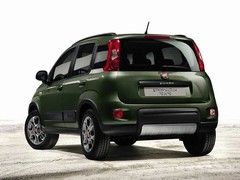 It's the real-world Range Rover ... honest!
Fiat says it's as happy to tackle mountain mule tracks as it is the urban jungle. Not many mule tracks round our way, but the standard ESC stability control system and ELD (Electronic Locking Differential) function should be useful for scrabbling up more challenging sleeping policemen when council grit supplies run out two days into winter. The ELD function is switchable and operates below 30mph.
Two engine versions are available, both with Start&Stop: the new 85hp 0.9 TwinAir Turbo and the 75 HP 1.3 MultiJet II diesel. That TwinAir should be good in this application as it has 40 per cent more torque than the willing but basically gutless 1.2 Fire of the previous generation.
The rear suspension is lighter and both the ride and cabin noise are improved, says Fiat. It's well equipped too with climate control, CD/MP3 radio, and what they call burnished 15-inch alloy rims.
Fiat will be showing another 'regular' Panda at Paris, the Natural Power. We only mention it because its TwinAir Turbo motor is dual-fuel, running on either petrol or methane. Insert your own jokes here, but it's an interesting contribution to the debate and shows there's life in the old IC engine yet.