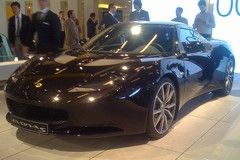 Two years since its arrival on UK roads the Lotus Evora is getting an upgrade.
If more power is your thing the supercharged Evora S should suit. And if you've only got an automatic licence but want to tool around in Norfolk's finest the IPS will be the one for you.
Let's start with the S. Simple maths will help us describe this one: 276bhp V6 + Supercharger = 345bhp + fun.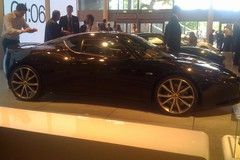 To cope with the extra grunt there's stiffer suspension and hefty cross-drilled brakes. Matching the collars to the cuffs (as it were), Lotus has given the Evora S a sport button. Press it and the car's throttle response sharpens, the exhaust's bypass valve opens and the DSC allows more fun.
The supercharger, naturally, helps performance: 0-60mph takes 4.6secs and it'll go on to 172mph before hitting the limiter.
The IPS (or 'Intelligent Precision Shift') is a six-speed paddle shifter and a little more staid. Well, as staid as you can be with 276bhp.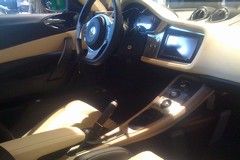 Evora IPS: Look, no gearstick!
Drivers can swap between paddle shift, fully auto and 'sport' mode - which makes things a little sharper.The paddles don't help performance, as 60mph comes in 5.3secs and it'll 'only' manage 155mph. Where legal. Ahem.