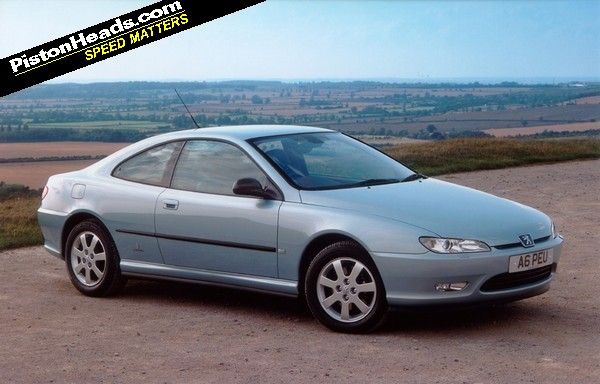 Back in the late 90s, I had a thing for the
Peugeot 406 Coupe
. I know, I know... but I remember being taken in by its snakey front end, its gently-curved shoulder line and its crisp, pert backside. (Easy tiger - Ed.) Every road test I read praised its lusty V6 powerplant and agile, supple chassis. I didn't care that at heart it was just a fairly humdrum front-wheel-drive repmobile. For me, a coupe was all about the way it looked, and the way it went - and the 406 Coupe did both in a way that got me a little hot under the collar.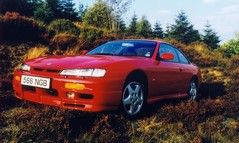 200SX: a rear-drive hero of its time
What I really loved about it, though, was that it was accessible. OK, not for me - I was 13 years old at the time - but it was a car we could, theoretically at least, own. And it was just one of a whole host of coupes that, during the late 90s, brought glamour to the masses. Remember the
VW Corrado
, the
Alfa GTV
, the
Fiat Coupe
, the
Ford Puma
, and the Nissan 200SX?
Where are they now? Today's coupes start at the distinctly premium end of the market - I'm thinking here of the Audi TT and A5, Nissan 370Z, BMW 4 Series and their ilk. There's the Scirocco, ostensibly a successor to the Corrado - but whether it's a true, swoopy coupe or just a very handsome three-door Golf is open to debate. Same goes for the Megane Coupe. In fact, the Toyobaru and Peugeot RCZ are the only two cars I can think of offering accessible thrills in a proper, 2+2-shaped body but neither is as cheap or attainable as, say, the Puma was.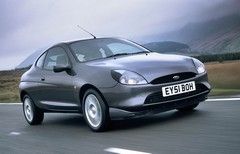 Nothing like the Puma around today
Suddenly, bare-bones Mini Coupe aside, it seems the affordable coupe is a rare beast indeed. I didn't really notice them going, but I can't help but think it's a pity. Market forces logic isn't going to stop me lamenting their demise either. Oh sure, we've got some fantastic warm- and hot-hatches, but something a little more 2+2-flavoured and a little less family-oriented for the DINKYs among us would be a delight.
Rumours of Ford reviving the Puma (or the Capri, depending on which publication you read) surface perennially, and some noises have emanated from Nissan about a GT86 rival. But apart from that, all's quiet on the cheap coupe front. If nobody wants them, that's fair enough. But you'll still find a little corner of Kent where there's a bearded man wishing such things were still around.
And with that, I'm off to browse the classifieds for old Pugs, Fiats and Alfas.
Alex