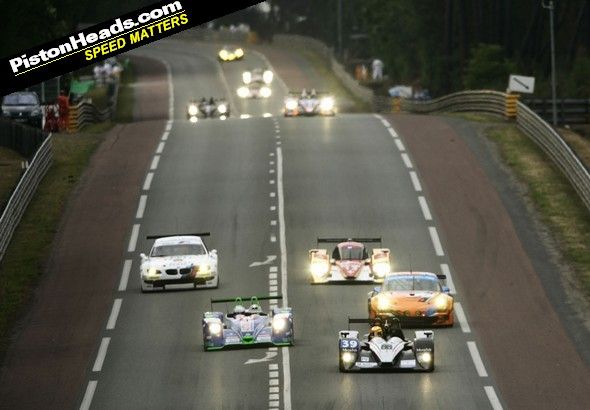 Heading to the Le Mans 24hour is an annual pilgrimage most will make and, if you're anything like us, the excitement is starting to build already, as tents are checked and driving routes planned.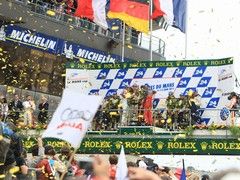 Rather unbelievably, there are still a couple of spaces up for grabs within the superb (if we do say so ourselves) PistonHeads private camping area based on Bleu Nord, a mere stone's throw from the circuit entrance. So what makes camping with PH so good? Allow us to explain.
There's secure fencing around the entire camp, with 24-hour security patrols and access only granted to campers and authorised cars. It's a relief to feel secure when leaving your belongings at the camp when you head to the track.
There are private toilets and showers with full-time cleaners on site too. No need to queue for hours when camping with us... (unless Garlick happens to be in the shower; a 'look' like that doesn't come quickly - Ed)
Not enough for ya? How about a large marquee hosting a bar, large seating area, camera and mobile phone charging points, live race coverage and team talks from racers competing in the 24-hours. You should go to the track, but at the PH campsite you won't miss a thing if you don't!
We haven't forgotten your stomachs either, with fresh morning coffee and daily bread deliveries. Need a coffee and a pain au chocolat? We'll bring them to the site ready for when you wake.
In addition, we have our own water and waste facilities, meaning you never have to stray far and can be safe in the knowledge that everything is clean, secure and well-managed.
We have an 11,000 square metres, which will accommodate approximately 160 PH cars. Although we are quite large in grass area, the feeling is relaxed and friendly and you won't be pitched next to someone with a sound-system bigger than the one in your local nightclub.
Talking of pitches, all pitches are reserved, so you can have a relaxed drive from the ports knowing your space is going nowhere. Standard pitches are marked out at 3.5m x 10m and a small number of larger pitches are available at 5m x 10m.
Prices are as follows for the PH private site:
CrossingRoute
Standard Pitch
(3.5m x 10m)
 
Large Pitch
(5m x 10m)
 
Driver-only
options
Two per
car
Three per
car
Four per
car
Two per
car
Three per
car
Four per
car
Driver-only pitch
(2.7m x 10m)
Standard Pitch
(3.5m x10m)
Eurotunnel
£302 pp
£235 pp
£199 pp
£369 pp
£279 pp
£229 pp
£435
pp
£505
pp
Ferry (Dover - Calais)
£285 pp
£219 pp
£185 pp
£349 pp
£261 pp
£217 pp
£419
pp
£485
pp
 
 
 
 
 
To book, or for more information please click here:
If you fancy camping in a more traditional style while at Le Mans, we also have a few spaces left at various sites around the circuit. As it stands we have a handful of spaces left on Bleu Nord, Bleu Sud and Beausejour. Prices start from £126 pp based on four people in a car travelling by ferry, camping at Beausejour.
Finally, we can also help with grandstand and helicopter rides to enhance the Le Mans experience.

Prices for these additional services are as follows:

Grandstand
(exc general entry)
Per Person
 
 
T17 Durand (ACO Members)
£106
 
T19 Lagache
£106
 
T20 Leonard
£106
 
T21 Tavano
£106
 
T23 La Sarthe
£96
 
T14 Barnato
£86
 
T15 Chinetti
£86
 
T16 Sommer
£106
 
T4 Panorama
£96
 
T5 Dunlop
£96
 
T11 Wimille
£86
 
T12 Benoist
£86
 
T34 Stands (above Pits)
£71
 
T22 Wollek
£71
 
General Entry
£72
 
Pit Walk
£421
 
Helicopter Flight
(Sat 20:00 approx)
£95
 
For further information on any of our Le Mans offers please click here, E-mail them on info@1st-tickets.co.uk, or call them on 01767 680119