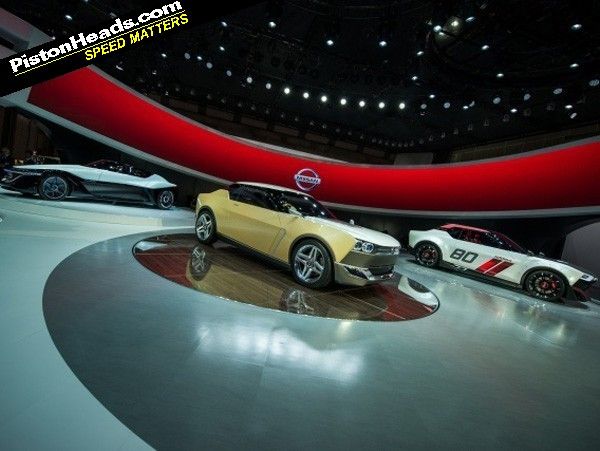 Wednesday, 1000h, Tokyo motor show
Greetings from Japan! By the time you read this on Wednesday morning I'll have spent several hours at the 43rd Tokyo motor show looking at the latest concepts and new models. First impressions are that EV technology will continue to be a major theme, just as it has been at every international motor show for the past few years, but also that several manufacturers have rather appealing affordable sports cars in the pipeline.
A full report from the show will follow later today, but early favourites include the pair of Nissan IDx concept sports cars.
Having spent some time with a handful of senior Nissan execs during the course of the show I'll get behind the wheel of the MY14 GT-R and, rather excitingly, the bonkers GT-R NISMO on Thursday. Expect a preview drive report shortly. The following day will be spent snooping around Nissan's heritage centre to remind myself - and all of you lot - exactly what NISMO has achieved during its three decades.
I'll also be updating this blog daily with behind-the-scenes snippets and suchlike. Apparently, we'll be eating later this week at the restaurant that provided the setting for one of the bloodier scenes in Kill Bill. I'll check the patio for Lucy Liu's scalp if time allows.
Right, time to explore the halls I haven't yet ventured into...
Dan

---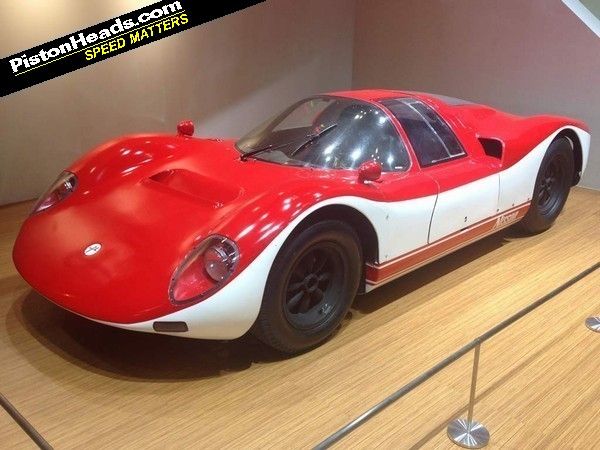 Wednesday, 2000h, downtown Tokyo
Having staggered through my hotel room door after a day spent criss-crossing the halls at the Tokyo motor show, I've had time to reflect on an intriguing, if at times frustrating, snapshot of the automotive industry as we head towards 2014.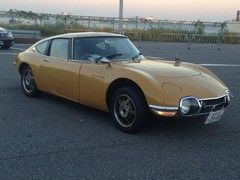 The most desirable Toyota ever?
Concept cars were absolutely the flavour of this year's show, if only because road-ready performance car debuts were thin on the ground. It's great to see the likes of Volvo and Subaru exploring new design languages, but if the concept cars presented to us on stage merely go on to influence the shape of the headlight of a forthcoming production car, for instance, I tend to feel short-changed. At least Nissan is making some very promising noises about putting its IDx concept models into production.
Speaking of which, I'm not entirely sold on the styling of these IDx concepts, although the NISMO version's riveted wheel arches, side-exit exhaust and plentiful carbon fibre did help to sway my opinion somewhat. What I can get right behind is the concept of a lightweight, rear-wheel drive coupe that places a rewarding driving experience at the top of the priorities list.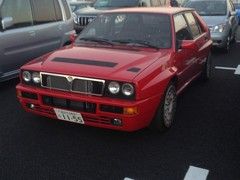 LHD an issue for Japanese 'Grale owners too!
Nissan's goal with the IDx project is to take the sports car back to the youth market with an affordable purchase price and reasonable insurance cost. Sports cars, reckons Executive Vice President Andy Palmer, have become the preserve of middle-aged men due to the expense of buying and running them. The IDx models seek to change that.
Away from new and future models, a lovely old Nissan prototype racing car provided a welcome distraction for a few minutes. The R380 set a series of international speed records back in 1967. Its 2.0-litre engine only developed 220hp, but with just 590kg to haul that was plenty to do the job, it seems.
As is so often the case with motoring events such as these the car park outside the show provided almost as much automotive excitement as the halls inside. Highlights included a stunning Toyota 2000GT - examples of which have been selling for seven figures - as well as a pair of red Integrales (please excuse the quality of the images, I was being hurried onto a coach at the time!).
I'll be getting behind the wheel of the Nissan GT-R NISMO tomorrow - check back here to find out how it goes.
Dan

---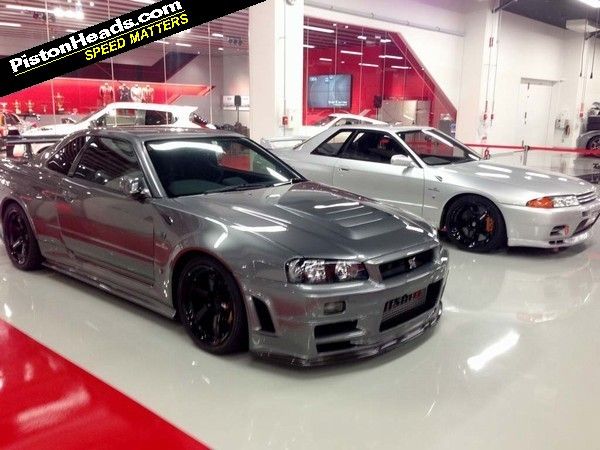 Thursday, 1200h, NISMO HQ, Tokyo
My second day here in Tokyo started with a tour of NISMO's brand new Omori Factory international headquarters on the outskirts of Tokyo. The facility opened late last year and serves as a showroom for the latest road-going NISMO products, a workshop for customer-owned Skyline, GT-R and Z models, a well-equipped motorsports workshop for factory, customer and historic racing machines and, with a handful of recent competition cars, something of a motorsport museum, too.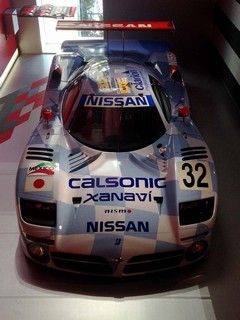 It's not just GT-R's and Z's at NISMO...
Nissan hopes it'll become the iconic home of NISMO as it introduces its motorsport and tuning arm to the world. The building itself is pristine in its presentation and striking in its design, apparently being inspired by a traditional Japanese sword.
All great performance motoring brands have a spiritual home that becomes as iconic as the brand itself. As Nissan hopes to watch NISMO will grow into a democratised AMG or M in the coming years, so it hopes the new NISMO HQ - along with the Zama DNA heritage museum - will one day become a mecca for motoring enthusiasts.
The immaculate, sharply-cut building sits like a diamond in the rough among scruffy industrial units. Visitors are first greeted by a Le Mans podium-finishing GT1 racing car mounted on the wall, as well as a modern GT3-spec GT-R, a domestic Japanese GT Skyline and a Group C Le Mans racer. Opposite sits the range of NISMO road cars, behind which the workshop can be seen through large windows. There are neat touches all around; the door handles, for instance, are camshafts from the engine of a GT500 racing car.
NISMO HQ is certainly worth dropping in on if you're in town. That said I suspect the Zama DNA museum, which we'll visit tomorrow, will be even more impressive. I'll let you know.
As I write I'm sat on a coach on the way to a race track, where I'll drive the ludicrous GT-R NISMO. Impressions to follow, all being well...
Dan

---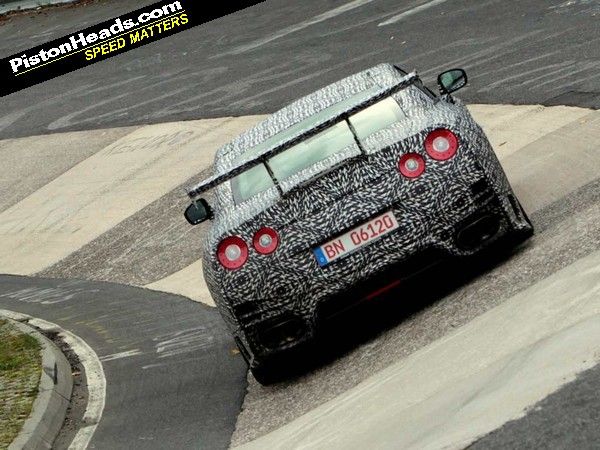 Thursday, 1900h, downtown Tokyo
No tales of woe and destruction from the GT-R NISMO preview drive, I'm afraid. Although we only got a few laps of a rather featureless circuit behind the wheel of the new arrival it was a privilege to get such early access to a hugely exciting car, one that's capable of lapping the Nordschleife in 7min 9sec.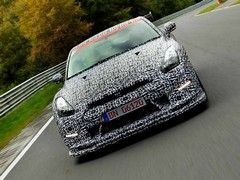 'Ring-spec NISMO a rather different beast
Except it isn't. The car we all drove was the standard GT-R NISMO, rather than the track-spec version that Michael Krumm hustled around the 'ring in that scarcely believable time. The differences between the two cars are actually quite significant so it's worth detailing them here for clarity's sake. For the record, I don't think Nissan was intentionally trying to pull the wool over our eyes (the brag in the official statement did come with an asterisk), but I'd be remiss to not outline the facts.
The Time Attack car, as Nissan refers to it, car had bigger spoilers for more downforce, different dampers and brake pads, bucket seats that contributed to a significant 50kg weight saving and a new ECU map. Together those modifications could count for several seconds around the 'ring, but perhaps even more significantly the car used to set the time had been tuned specifically for the Nordschleife, as NISMO's engineers confess.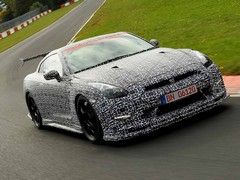 'Time Attack' spec saves another 50kg
All of those modifications will become available to customers so perhaps there isn't any smoke and mirrors going on here. What's interesting is that the Nurburgring car's dampers are actually softer and more compliant than the NISMO model's due to the bumpy nature of the circuit. That could be why NISMO doesn't want us to refer to the Nurburgring enhancements as 'Track Pack' or similar, which would imply a more focussed, more uncompromising setup.
We all got a high-speed passenger ride in a Nurburgring-spec GT-R NISMO alongside a professional racing driver and you really can feel that extra downforce at work. Not really. It felt much the same from where I was sat, aside from the deep, fixed-back bucket seats that brought some welcome lateral support.
Track spec or not the GT-R NISMO is an astonishing car, easily worthy of the badge. Tomorrow we'll be looking around the Zama DNA heritage centre where countless other authentic NISMO models are stored. I'll send photos!
Dan