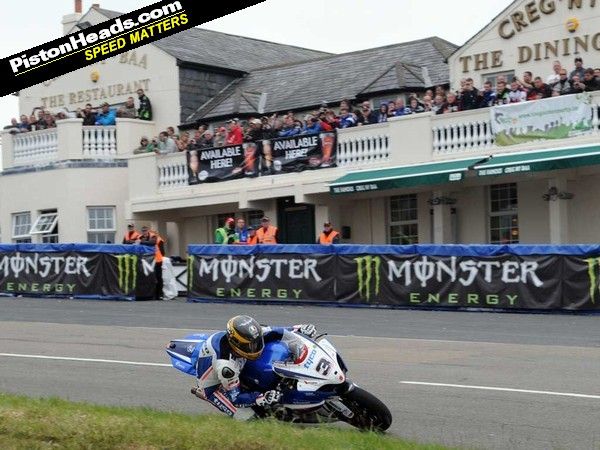 The summer motorsports calendar is now really kicking off and while PH eyes are focused on
Le Mans
there's plenty more going on too, not least the Isle of Man TT. And whether you're a dedicated PH2er or just a casual viewer, perhaps inspired by
TT3D: Closer To The Edge
, ITV4's coverage is well worth a look over the coming days.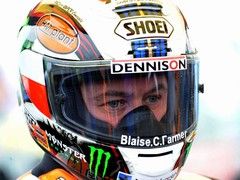 40 this year McGuinness stil reigns supreme
PistonHeads has men on the ground too and as the action hots up Sean Carson will be bravely taking a seat
beside Mark Higgins
for a four-wheeled lap (hopefully mainly forward facing) in a Subaru while Alistair Weaver will be reporting in from within TT legend John McGuinness' camp to get the inside line from the legend himself, the year he turns 40.
The TT homepage has all the info about riders, scheduling and results you'll need and you can read all about ITV4's coverage here or on the schedule below.
Enjoy!

---
Saturday June 2
7.30am: Qualifying Highlights (R)
9pm: Superbike TT Race
Sunday June 3
8.30am: Superbike TT Race (R)
8pm: The Final Countdown (R)
9pm: Sidecar TT Race 1
Monday June 4
8.30am: Sidecar TT Race 1 (R)
9pm: Supersport TT Race 1
Tuesday June 5
9.30am The Final Countdown (R)
10.30am John McGuinness TT Legend (R)
11.30am: Supersport TT Race 1 (R)
9pm: Superstock TT Race
Wednesday June 6
11.30am: Supersport TT Race 1 (R)
9pm: Supersport TT Race 2
Thursday June 7
11.30am: Supersport TT Race 2 (R)
8pm: TT Record Breakers
9pm: Sidecar TT Race 2
Friday June 8
10.30am: Sidecar TT Race 2 (R)
9pm: John McGuinness TT Legend
10pm: Senior TT Race
Saturday June 9
7pm: Senior TT Race (R)
Monday June 11
8pm: Event Review 1
9pm: Event Review 2
Tuesday June 12
7pm: John McGuinness TT Legend (R)
8pm: Review Show 2
Pics: IoMTT/Honda