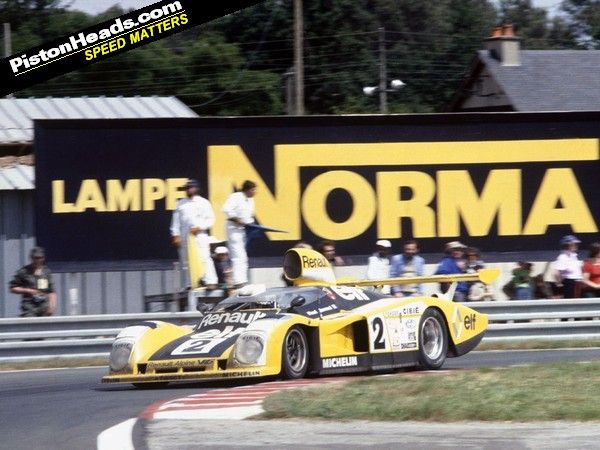 It's official
, then: Renault will once again race at La Sarthe. And while this morning's announcement only confirms that the company will supply its Alpine chassis to the Signatech team in the LMP2 category this year, it does pave the way for a potential full-blown LMP1 entry in 2014 or 2015.
This is undoubtedly fantastic news for motorsport fans across the world and for the future health of the World Endurance Championship. And there can be no better excuse to root through the archives to find this classic shot of Renault-Alpine's last great prototype endurance racer – the Renault Alpine A442B - on its way to winning the 1978 Le Mans 24h.
Powered by a Renault-Gordini turbocharged V6 that developed over 500hp, and driven by Didier Pironi and Jean-Pierre Jaussaud, the A442B flew to victory in the 1978 race, hitting over 215mph on the Mulsanne Straight along the way. So strenuous was the experience that Pironi, driving for the final stint, was unable to make the climb up to the podium to take the trophy, leading Jaussaud to do so on his own.
No small feat, then, but a victory to be proud of, and a proud heritage for Renault-Alpine to live up to when it makes its comeback.
Traditional (4:3)
Computer widescreen (16:10)
TV widescreen (16:9)
Portrait (smartphone, etc)