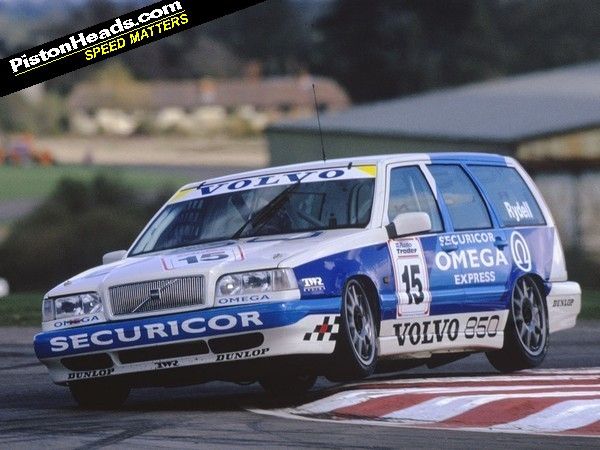 Quite frankly this photo needs no words. It's a Volvo estate on a race track, and that's reason enough for it to be Picture of the Week; a trip down memory lane to a time when the BTCC was essential viewing and took a primetime slot on weekend TV.
Race 'em on Saturday, sell 'em on Monday was never more apt, but in the heyday of the BTCC it was more a case of race 'em on Saturday, straight to the bodyshop on Monday as nudging and jostling was par for the course. Heroes were made of such names as Cleland, Rydell, Tarquini, Sytner and Rouse.
Earlier thie week the flying 850 was posted on our Facebook page and recieved over 600 likes (and counting) making it more than worthy of inclusion on the homepage. Especially considering the 850 T5 Ad Break we ran on Monday. Volvo openly admitted at the time that the BTCC car was a marketing ploy to show the sportier side of Volvo - and boy did it work. Will we ever see the like again?
Enjoy.
Traditional (4:3)
Computer widescreen (16:10)
TV widescreen (16:9)
Portrait (smartphone, etc)