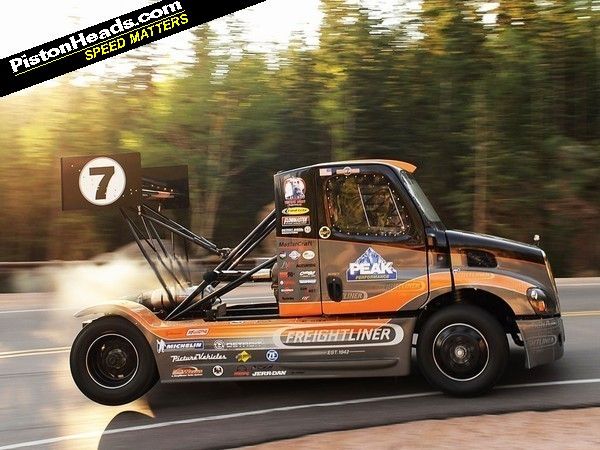 There's no news yet on what
Audi is bringing to Pikes Peak
to celebrate that 25th anniversary of Walter Rohrl's last victory there but the action is well and truly underway, a
Autoblog's
extensive coverage including
a fantastic gallery of shots
from the first practise day. And if you want evidence of just how wonderfully eclectic the event is just spend five minutes clicking through these pics.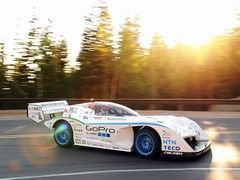 Check out Autoblog's fantastic gallery of pics
The electric class has some real oddities, from Toyota's Radical-based contender to Mitsubishi's mad i-MiEV based (we use the term loosely) effort. Even Pikes Peak hero Monster Tajima has gone electric. There are some homebrew specials too, like the
electric
E36 M3
built by EV West. More traditional internal combustion-powered machinery ranges from privateer specials – classic Mustangs, Cobras and open-wheelers included – to the inevitable European pro gunning for Pikes Peak glory, in this case 2010 Le Mans winner Romain Dumas in a Porsche 911 GT3 R.  
The fact the course is now tarmac all the way has offended some traditionalists but, wow, what a stretch of tarmac it is. And though the evocative sideways in a cloud of dust imagery may be a thing of the past it's opened the event up to an even wider range of machinery and speeds will no doubt increase. Enjoy!
To keep up with the event check out the official website and, to get you in the mood, enjoy this tilt shift tastic vid from last year's event.
Pics via Autoblog/Drew Phillips