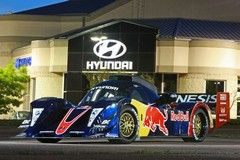 The 10-minute barrier remained unbroken this weekend at the Pikes Peak Hillclimb after the two favourites - Nobuhiro 'Monster' Tajima and Rhys Millen - failed to nip under the magic time marker.
Tajima, in his 910bhp Suzuki, won overall with a time of 10mins 11secs, but Rod Millen and his mad-looking Hyundai prototype had a disaster. A gearbox temporarily full of neutrals on the second corner, a spin, and brakes that disappeared towards the end of the run meant a lowly time of 11mins 06secs.
The only other serious challenger for the outright record was Paul Dallenbach, but his Chevy V8-powered open-wheeled machine only managed a time of 10mins 39secs.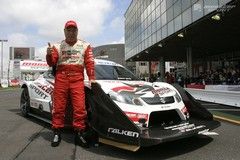 On Friday we asked whether Millen, Tajima or Pikes Peak itself would be victorious. It seems that this time the infamous Colorado mountain has won once again. Still, there's always next year...
There was some happy news, though. The Time Attack 2wd record of 12:09.40, set by Millen last year in his old Hyundai Genesis, fell to Jeff Zwart at 11:31.095 in his Porsche 911 Cup, while the electric record went to Ikuo Hanawa with a time of 13:17.575.