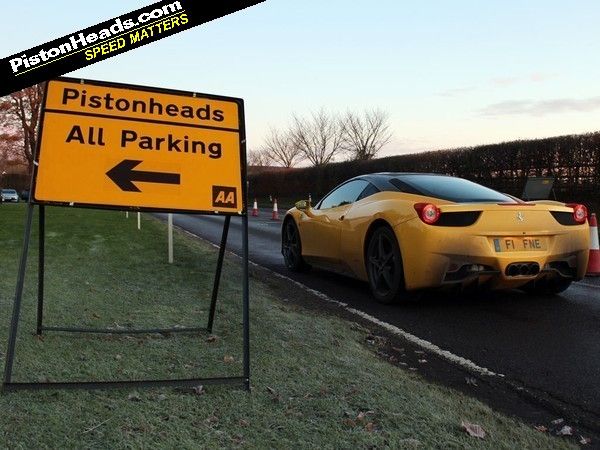 Arriving for the Goodwood 2011 PHSS
The PistonHeads Sunday Service was sadly missed in November due to all efforts being focussed on BTaP 2012 (if you missed that then shame on you) but we're back in a big way with our end of year Sunday Service.
Shun Christmas shopping, rubbish TV and putting up decorations and instead point your steed towards Goodwood Motor Circuit on Sunday December 16 for our 2012 Grand Finale. We've decided to promote a little earlier than usual as we appreciate you may need to get this in the diaries sooner rather than later with all the fesitivities taking place in mid-December.
Our Goodwood meet was very well attended well-attend last year and we're sure 2012 will be no different as we see out 2012 and wonder what the Sunday Service has in store for 2013. 800 PHer cars can be accommodated on the day but, as with all Sunday Service meets, spaces fill up fast so ensure you get your name down on the calendar to reserve your place.
Parking will be in the paddock and along the circuit straight, with spaces allocated on a first-come first-served basis and we'll be working to our usual format of 'no name, no space' on the gate. Gates open at 09.00 and close at 13.00 as per usual.
For those who aren't familiar with Goodwood Motor Circuit, take a look at this map.
To reserve your place at the meet visit the calendar here
Thanks to the Goodwood team for allowing us to return once more and we look forward to welcoming you on the day.